| | |
| --- | --- |
| Posted by epswahn on June 14, 2014 at 8:00 AM | |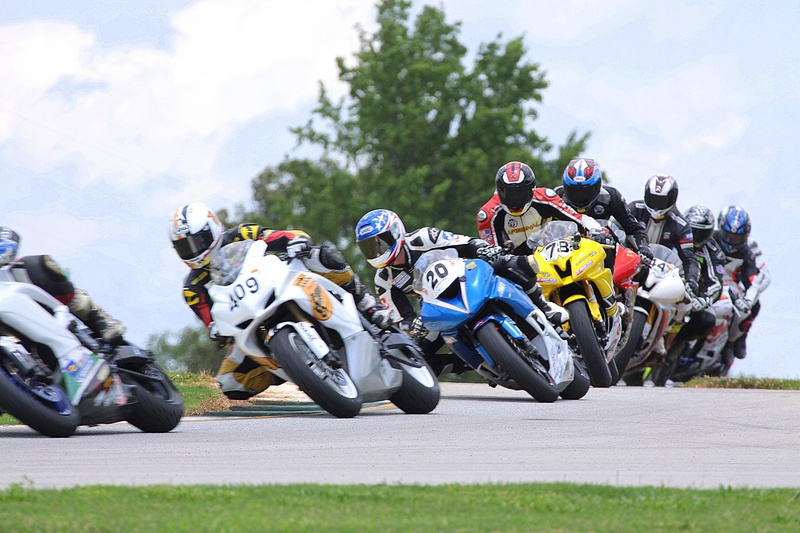 The 2014 WERA Cycle Jam at Road Atlanta was this past weekend 06/06-08/14. The annual Cycle Jam is WERA's mid season huge race event. Typically they have the Vintage, Endurance, Sportsman, and National series all race in one event. This year the WERA endurance rounds were combined with CMRA to create a new series called the US National Endurance Series. Due to the new partnership, there was no Endurance round this year at the Cycle Jam. Friday was the Vintage races, Saturday was the Regional Sportsman Series, and Sunday was the National Challenge Series. In an attempt to get larger grids, the Regional Sportsman series were combined between the Southeast, North Florida, Mid-Atlantic, Mid-Central, and the North Central Regions. It really does help to bring more riders at a high level of talent. The grids were filled with ex, current, and aspiring AMA Pro racers with over 30 riders in some races.
Through my network of racing buddies, I got in contact with John Wheatley. We had been at the track at the same time before for a race weekend but somehow we never actually met. We ended up agreeing to a ride share and met up for the first time to drive together to Georgia from Michigan, about a 1800 - 2000 mile round trip.
I packed up my truck and got everything ready on Wednesday. First thing Thursday morning, I left my house in Roseville, MI to Johns house in Brighton, MI. We unpacked my truck and packed up his toy hauler. The first stop was to the Richard's race shop / Sportbike Leather Service to pick up my suit.
After my last time at the track I left my suit with Richard Harris to get it worked on and add my sponsor logos to it. Dan from Sportbike Leather Service worked very quickly to get my suit done in time. It looks really nice with my name and logos on the front and back. Tea from Pop Shadow Decals made up all the patches and had them delivered straight to SLS. I'm very happy with how it all turned out.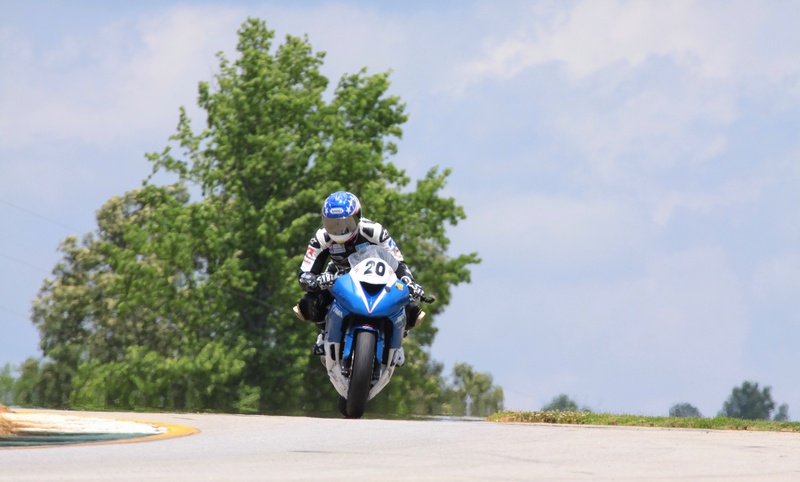 After a ton of traffic, a few stops to get gas, and the new experience of driving a 30 ft trailer for the first time, we arrived in Braselton, GA well after dark. The 12 hour drive took over 17 all said and done. I unloaded most of my stuff for the weekend and set up my pit area. Everything was finished by about two in the morning and I decided to get some rest. To my surprise, the bed in the garage area of the hauler was stuck in the up position and it took another 20 minutes to make another bed elsewhere.
Friday morning came and I got some valuable track time in. After lunch time the Vintage races were held and we had our practice sessions in between all of the races. It's a unique kind of schedule but it worked. I practiced on tires from the last event and the rear tire was pretty shot to begin with. P1 I skipped the first practice session getting the bike ready, P2 I did easy 1:39's, P3 high 38s, and P4 a 38.1. I was happy with steady improvements and letting the track come to me.
Early into Friday practice, Zach Uithoven had a crash that put him into the air fence at the bottom of the hill, T3-4 area. Apparently he hit so hard that his helmet cracked and he had to be airlifted. They held his bike for investigation, which was bad news at the time. Luckily he pulled through and as of now he has been released from the hospital and has a few weeks to recover before he's allowed to drive a car. You never like to see anybody go down, but you know when a helicopter is involved the severity of the crash goes through the roof.
For the 600 Superstock National race on Sunday, we had a 15-minute qualifying session, which took place at the end of Friday. Leaving pit lane, I started out about 3 seconds behind some really fast guys and used them as my carrot to help me drop time and tag onto them. It worked well because on my first flying lap I set my PB time, dropping almost 8 tenths off my previous best time from last year. I got down to a 1:36.058, and kept pushing harder everywhere. I ended up over-braking myself in some places and went slower after lap one. On lap 5, coming into the last turn before the main straight T12 I really overcooked the corner. I missed the apex by about 10 feet, turned as much as I could, and stood the bike up straight before going off into the grass parallel to the track. There was about 4 feet of grass and then the deep gravel trap came up quick. I rode about 100 feet in the gravel and almost crashed about 8 times. I did my best to save it, but I eventually lost the front tire, and fell over at about 5 MPH. This type of gravel is hard to even walk in let alone ride a motorcycle through. Fortunately, my body didn't even hit the ground and my bike was virtually unharmed. It ended up being a three zip-tie fix, and I mildly bruised my ego.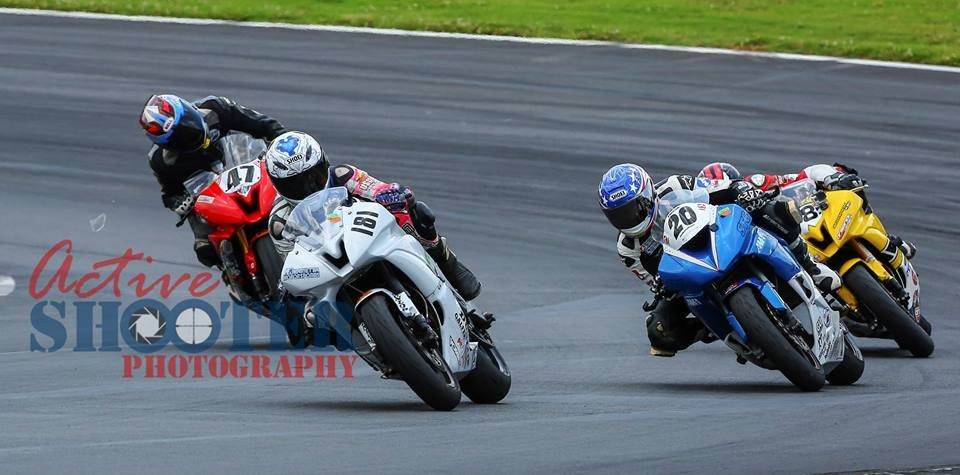 Saturday rolled around and I practiced on the same tires. After lunch I changed my tires for new Michelin Cup VB Front and a B compound Rear. They seem to work best for warmer temperatures and Road Atlanta is pretty easy on tires.
To start off the racing, my first race was C Superstock. The whole weekend I was fighting for positions further back in the pack. When half of the competitors are pro level riders, its tough but it does help make you faster. I finished 14th out of 30 in that race. In B Superstock I finished with a lonely 9th just managing the gap at the end after I lost touch with the guys/girl ahead. Since it was hotter than normal, I was messing with my tire pressures and tire warmer temps all weekend trying to find the sweet spot. For the last race of the day, I consulted "Stick Boy" the Michelin tire vendor for this region. My tires were feeling very greasy mid race, and he attributed that to too much heat and pressure at race pace. He recommended 21 PSI at 150 F and it did feel better. The out lap was definitely a little squirmy but the race was easier to maintain grip. In C Superbike, I went backwards and it just didn't seem to click for me. I went slower and I just didn't have the rhythm for whatever reason. I started 6th and finished 13th but that's racing.
Late into the day Saturday, Andy White ran off the track in T5, hit the cement wall, and succumbed to his injuries. They performed CPR on him on site, but he did not make it. I personally never met Andy, but from what I've heard from fellow racers, he was a great guy. He was a really fast dude who had the drive, heart, and natural talent. To put his experience in perspective, he was roughly five seconds faster than me per lap (which is HUGE) and he won the first race of the day. There was a riders meeting held at the end of the day and we were told what happened. There's just no easy way to deal with this kind of thing. We all know our sport is dangerous, we know we're not invincible, and frankly I hate that about racing. It just plain sucks. I'll never forget this event, and what it felt like to be there that day. Andy literally went out on top, I don't know that he would've wanted it any other way.
Due to the large delay from Saturday, several races were postponed until Sunday. This meant that I had 5 races in one day instead of 4, which is already a lot. The laps were cut from 8 to 6 to help save on time and to fit all the races in. The B Superbike race was up and I did very well. I was able to pass Chris King and David Brooks to finish a solid 6th place. The best finish of the weekend so far. I made a few really good passes and I was feeling more comfortable on the bike.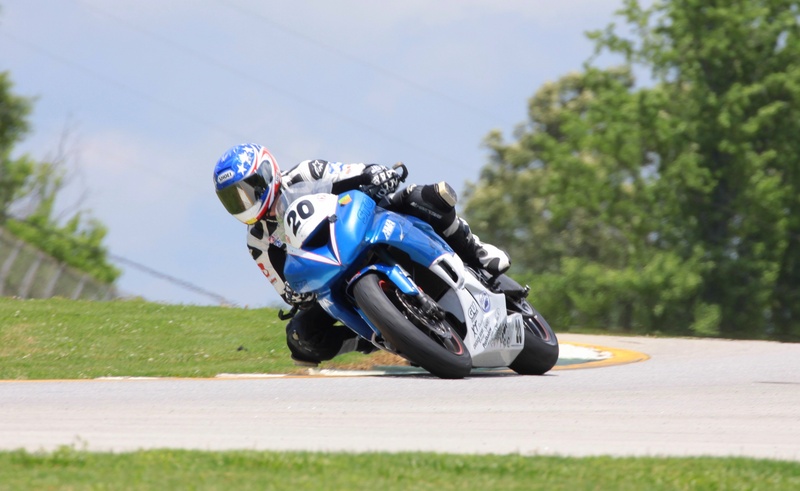 Quickly after the Regional races had concluded, they went straight into the Nationals. In the absolutely STACKED field for the 600 SS feature race, I had a great start and it was super close racing. I dropped my time to 1:35.808 and had a few consistent laps before I lost touch with the riders in front and managed the gap. I was trying to use as much track as possible and I used a little too much exiting T12 onto the main straight. I got a little wide, and the rumble strips gave me a huge wobble. After that, I lost the draft and couldn't seem to make up any time on the riders in front. Realistically I couldn't have asked for more and I tried my hardest. I qualified 14th and finished 13th. My goal was a top 10 but I still improved position and time.
The last time the AMA raced at Road Atlanta was 2012. Based on those AMA Pro Supersport race times, I would've placed around 29th/40. That sounds pretty far back in the pack, but it's encouraging to me. That tells me that I can hang with the big boys; I just need to find a way to get a bigger budget.
In 750 SS, I didn't go as fast, but I didn't need to. The guys in front were doing pro times and that just wasn't going to happen for me. I ended up 37 seconds behind the next position but I finished 5th.
The 600 classes are definitely the harder classes to win since there are far more 600's than 750's being raced. This race was 600 Superbike and I felt very strong. I rode the most consistent of any race and dropped my time even further to 1:35.438. I started 13th and finished 12th.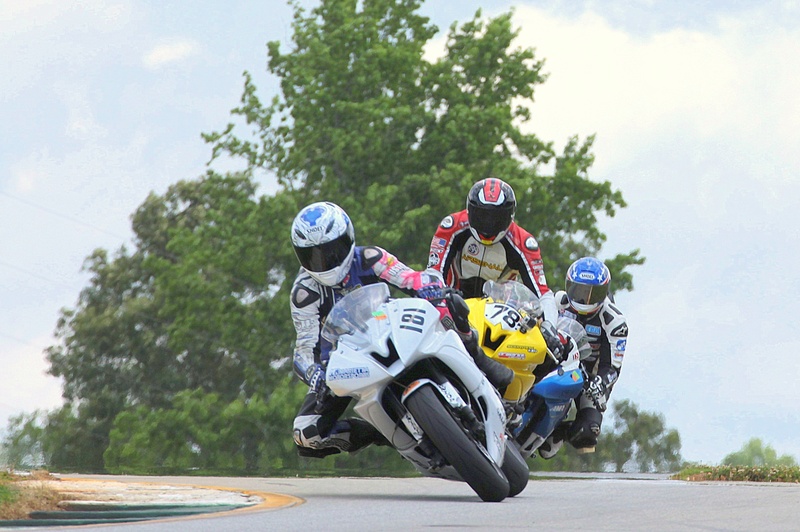 The last race of the weekend for me was one of the most fun for me. It was the 750 Superbike race so I was racing against bigger bikes with just about any modifications allowed. Chris King and I battled back and forth and I was able lead the race a few times. He had a 750 so he motored me down the back straight pretty bad. I had to make it up all on braking to stay with him and I would close up to within a foot of his back tire every time under the bridge at T11. We had radically different lines through T1 & T2, which made it pretty interesting. I had the fastest lap of the race but a lapped rider got between us on the last lap and Chris got the better of it. Regardless of the small grid, I still legitimately got a 2nd place in the National WERA series.
For me the weekend was a success. I improved my time, consistency, made new friends, and kept my head together the whole weekend. I'd like to thank all my sponsors for their continued support.
Sportbike Track Gear, Sportbike Track Time, Sportbike Tire Service, Michelin, Knox USA, Witchkraft Motorsports, Pop Shadow Decals, Shoei Helmets, Chicken Hawk, GU Energy, Motion Pro, Vortex Racing, SBS Brakes, XT Racing, and Ballistic Performance Components. Photo credits to Active Shooter Photography and Stop or I'll Shoot Photography.
To see a press release for the weekend, check out the link HERE. I'm mentioned under 750 Superstock Expert, and 750 Superbike Expert.
My WERA Race Profile can be found HERE
Thanks for reading!
-Eric Swahn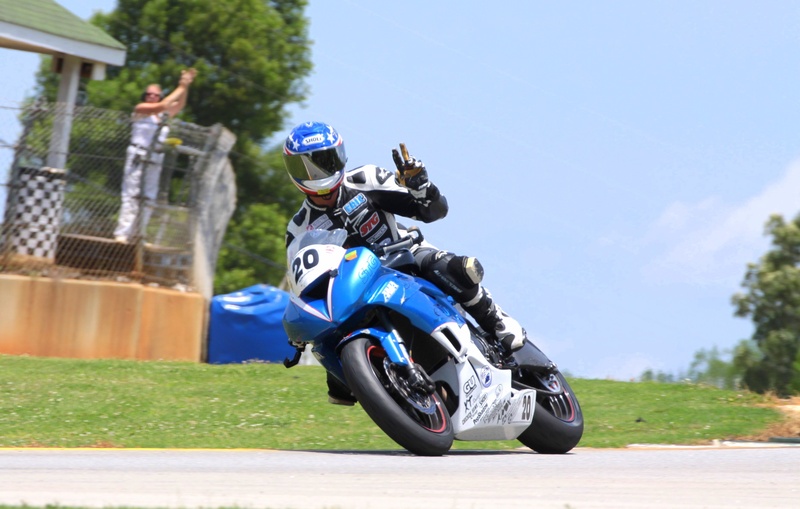 Categories: 2014