| | |
| --- | --- |
| Posted by epswahn on June 12, 2014 at 11:35 PM | |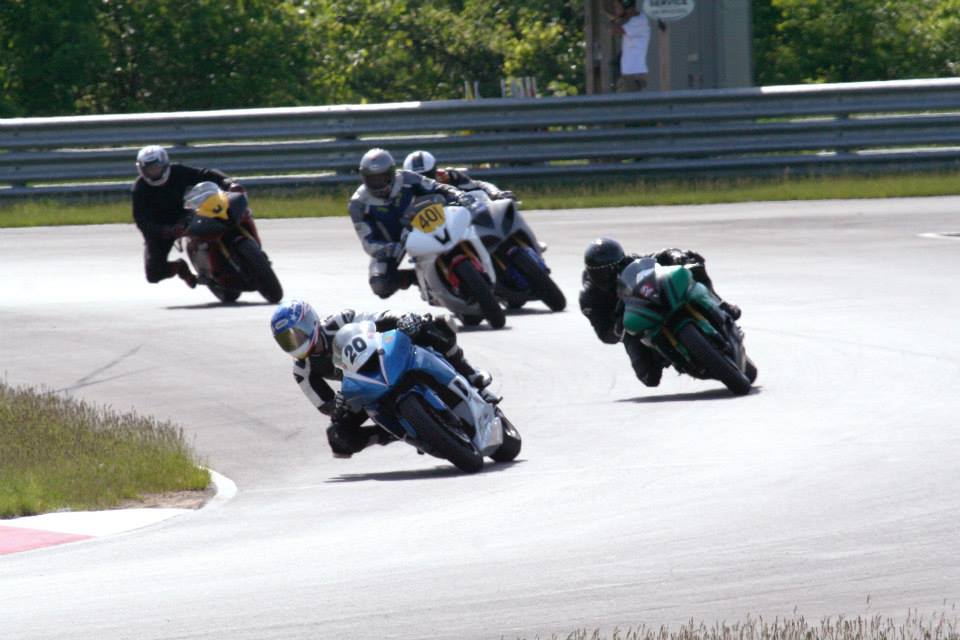 Memorial Day Weekend For the majority of the past few years since I've started riding on the track, I've gone to Autobahn Country Club for Memorial Day Weekend. It's always nice to get to the track and not have to worry about lap times or racing and just ride. For me it's a chance to get back to basics, try out different things, and have fun! The Sportbike Track Time crew has become a part of my family and everyone knows each other one way or another.
It's easy to forget the real meaning of Memorial Day, but it's important to understand the significance. It's not about barbeques or track days. Memorial Day is about visiting cemeteries and honoring the heroes who bravely fought for the rights we have to be able to do whatever it is that makes us happy. This weekend especially, "Gunshow" Nick Amelio always helps us remember the true meaning of it all at the riders meetings.
I left work early on Friday to try to beat the holiday traffic. That didn't work out so great but I still got there before the gate closed for the night. I got there well after dark and set everything up by flashlight. If you've never been there before, Autobahn is unique in that there are three track configurations possible. Saturday was scheduled for the North Track (1.5 miles), Sunday we rode the South Track (2 miles), and Monday was the Full Track (3.5 miles).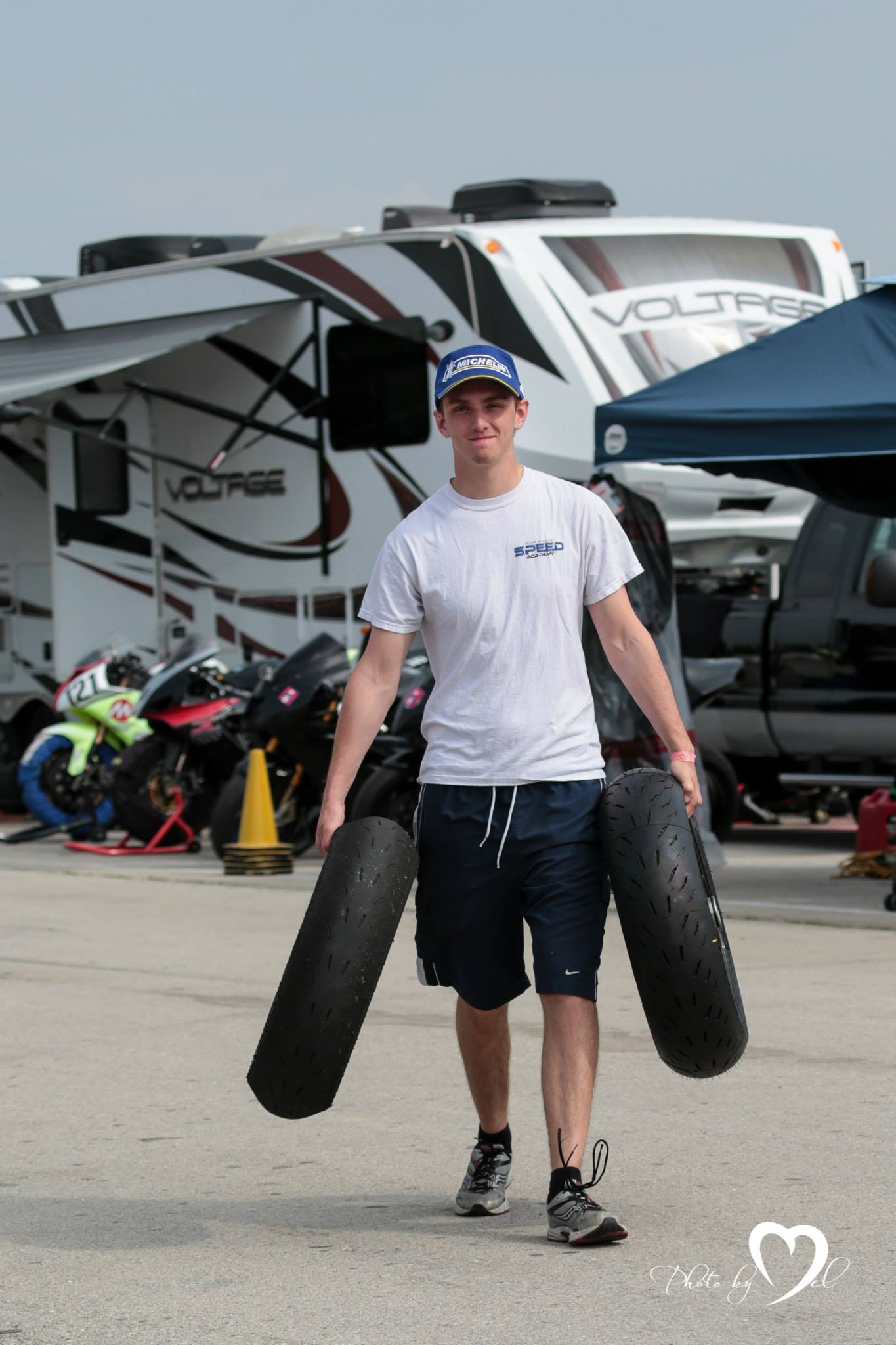 STT is very diligent in limiting the amount of bikes at one time on the track to keep everyone safe. Even with the limited number of riders the North Track still feels very small. It felt like a traffic jam out there. I recall having about 8 bikes in the same corner at one point. Later in the day, I did find some clear track and focused on late apexing most of the turns to get a better drive.
On Sunday, I got to ride on the partially repaved South Track that in years past has had some bumps that weren't ideal. They were nothing like Nelson Ledges but everyone always complained about it. I'd say they did a good job, considering this is mainly a track for some really expensive high performance racecars.
I have always been a rider who leaves the suspension alone and just rides around with the problems I have on the bike. I have been able to do this for 3 years and have seen pretty dramatic results in a short period of time. Now that I know I'm capable of competitive lap times the bike needs to be set up better to make it easier to ride. With the help of my buddy Aaron we initially made some very minor adjustments to my suspension. Quite frankly I didn't even know how, or have ever turned a knob. When we went out for the next session I was shocked at how dramatic the change was. I sped up the rebound on the front because of a lot of mid corner chatter on the front tire and it literally went away. I immediately liked this whole suspension set up deal and now I need to dig deeper into this aspect of my riding. Just imagine how much faster I could go on a bike that was actually set up for each track! In the past I've always attributed those issues to me not riding the bike properly but I'm starting to see that that's just one of the puzzle pieces to race-winning times. I'm very optimistic and excited to be officially working with Joe Kraft of Witchkraft Motorsports this year as my main suspension Guru.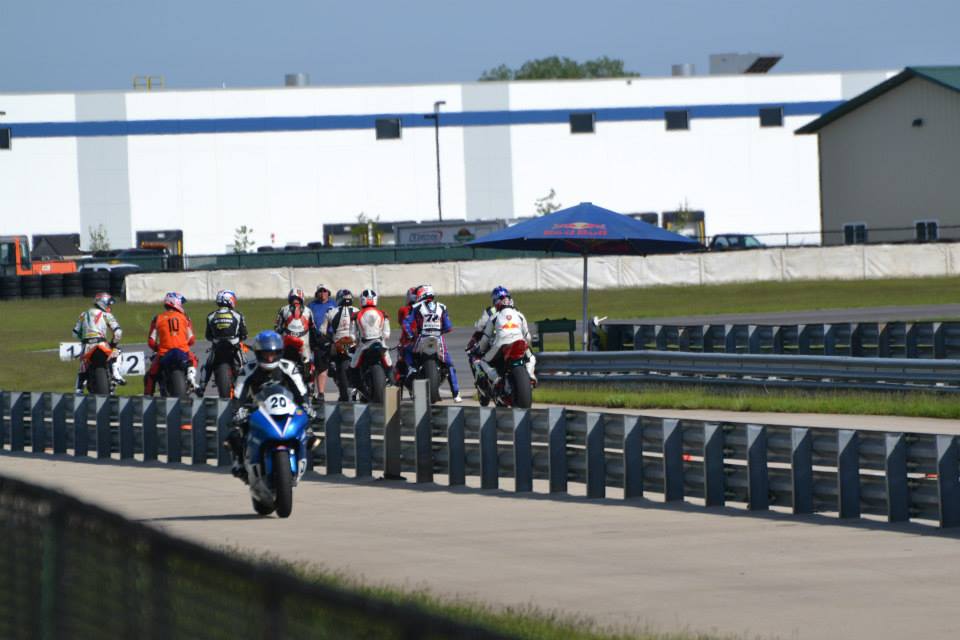 Another really unique feature of the ACC Memorial Day Weekend event is the Endurance Karting and the Annual Burger Bash. We had quite a few teams entered for the 1-hour endurance race and it was a TON of fun! We had a stacked team of Jeff "Dive-bomb" Taylor, Aaron Hardiman, Eric Smith, and myself. The rules were that you had to pit at least once, but you didn't actually have to make any driver changes. Since we had 4 guys, we were at a disadvantage to some other teams who only pitted once or twice. Either way it was some hard racing and our lap times were all very close. We finished 4th, a little less than a lap down from 3rd and about 4 laps off the leader.
The Burger Bash is just the thing you need after riding all day in the heat. There was every kind of fruit, veggie, pasta salad, and desert you could think of. We also had burgers, brats, hotdogs, and an adult slushie machine to top it all off. You can't get a meal like that anywhere for only five bucks.
Monday came and cones were moved to allow us to ride the full track, which only happens a few times per year. I like the length and it gives you a variety of turns and features. ACC is pretty much flat as far as elevation, and very easy to see the upcoming turns unlike some other mostly blind tracks. One section that still needs work on is the transition from the North to the South track. It's just a mess with a handful of areas that really upset the bike.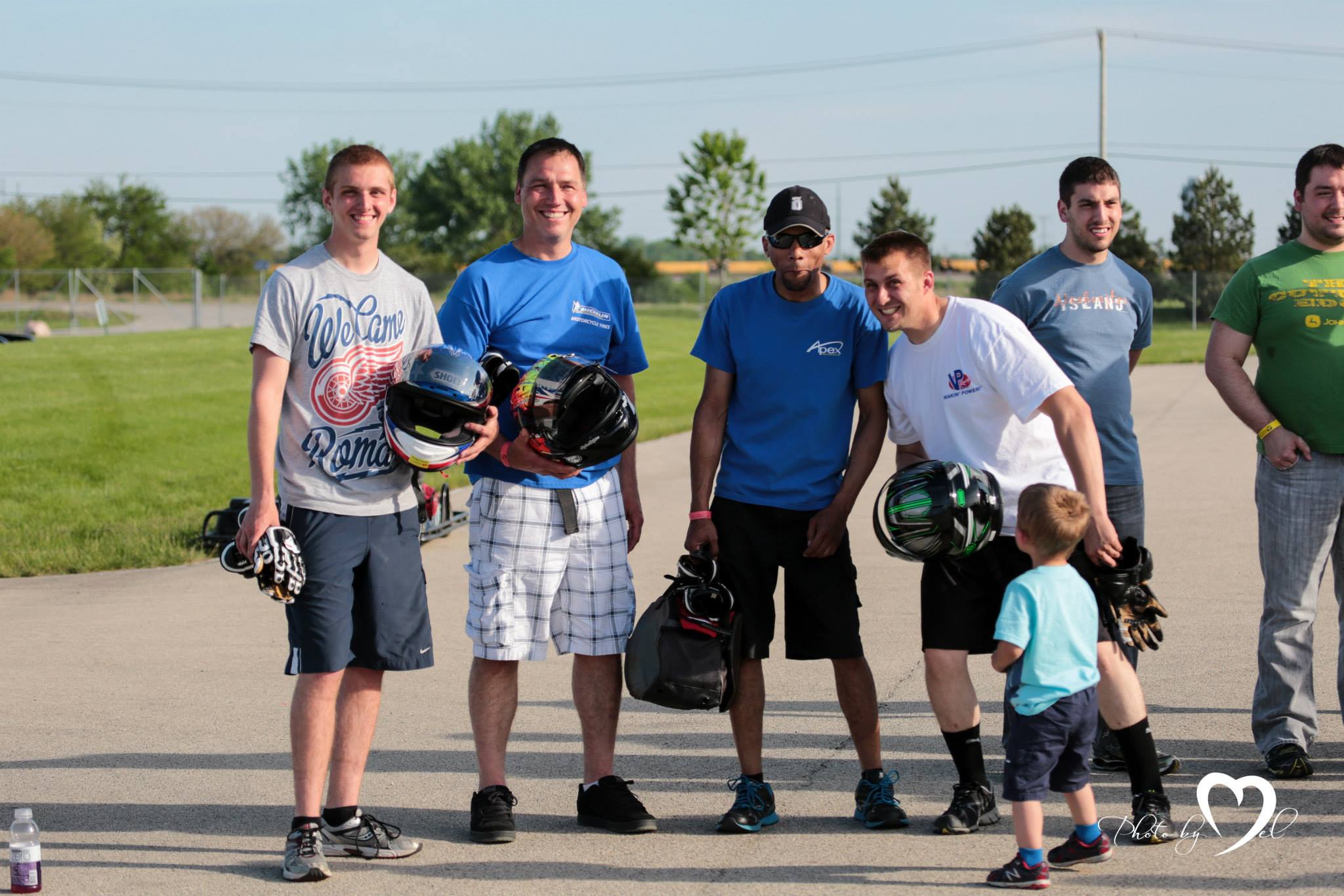 Overall, the weekend was a success and I made some beneficial changes, both with my riding style and the race bike. The whole weekend I focused on body position, line, and smoothness. I look forward to racing Road Atlanta for the WERA Cycle Jam in just a few short weeks. My goal is to improve my lap times, keep it on at least one wheel, and finish within the top 10 riders in the nation.
Thanks to my sponsors for their support! Go out and buy their products if you're in the market.
Sportbike Track Gear, Sportbike Track Time, Sportbike Tire Service, Michelin, Knox USA, Witchkraft Motorsports, Pop Shadow Decals, Shoei Helmets, Chicken Hawk, GU Energy, Motion Pro, Vortex Racing, SBS Brakes, XT Racing, and Ballistic Performance Components.
Photo Credits: Kim Wenle, Photo by Mel
Until next time,
-Eric Swahn
Categories: 2014