| | |
| --- | --- |
| Posted by epswahn on November 3, 2013 at 7:00 AM | |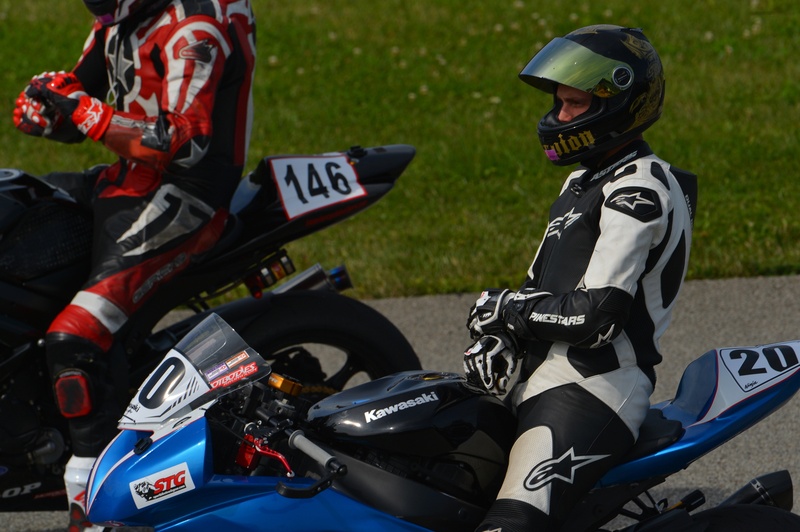 The end of the season came a little earlier than expected for me this year. My last race was at PIRC back in September. The plan was to go to the WERA GNF at the end of October, which was just last week. Due to two separate large crashes (Road Atlanta, Grattan), and two blown transmissions, the budget was cut short. This season has been a great learning experience for me. Sure I would have loved to go racing for the Grand National Finals, and yeah I probably could have fixed the bike in time but I'm in this sport for the long haul. I chose not to go so that I can conserve several thousand dollars and focus on the 2014 season and beyond.
Recently I've picked up a new hobby in cycling. Through other riders I came across the app Strava that tracks your rides and runs. It's helpful for me to see how I'm improving and I like that I can track where I went on GPS. Cycling is a great activity because it's very low impact but also a great workout. I ended up logging over 500 KM in the month of September. It's amazing what you can accomplish when you really want something. 
Last year I had a total of six crashes in my first year of racing and my bike suffered very little damage. This year I had just two and both times my bike flipped and needed extensive repairs. I've heard that Kawasaki transmissions are notorious for letting go early, but I'll have to admit the rider had something to do with it as well. Sometimes it's just the luck of the draw. On a positive note, I came out of this season injury free and hungrier than ever.
In my rookie Expert season (2013), I competed in a total of 40 races this year (same as last year) and achieved 20 podiums. In novice (2012) I achieved 21 podiums, so in essence I moved up to the next level and continued with the same success. I placed within the top 10, 38 out of those 40 races and scored a total of 655 points! I improved my lap times at every track I returned to and learned two pro level tracks such as Road Atlanta and Mid Ohio.
During the season, I worked two jobs until late May. I got a call from Sportbike Track Gear and they wanted me to work for them! I was shocked because I didn't even apply. I won the first expert race I ever entered by over 6 seconds at Grattan raceway 05/04/13. I guess I caught my boss's attention since he was in the same race. I've worked at STG over five months now and I love it. I work with some cool people and I actually enjoy coming into work. I get to talk about motorcycles all day!
For the 2014 season I have some big aspirations in mind. Every year I have made a large advance and ended up at the top of the class. The next step for me is going to be the WERA National Challenge Series. I think this is the best place for me to hone my skills. At this point in my roadracing career, I can't think of a better group of riders to learn from than the top Amateur Expert racers in the Nation. Nothing has been finalized at this point, but I am actively seeking support to make this a reality.
Thanks for reading,
-Eric Swahn
Categories: 2013