| | |
| --- | --- |
| Posted by epswahn on June 3, 2013 at 11:20 AM | |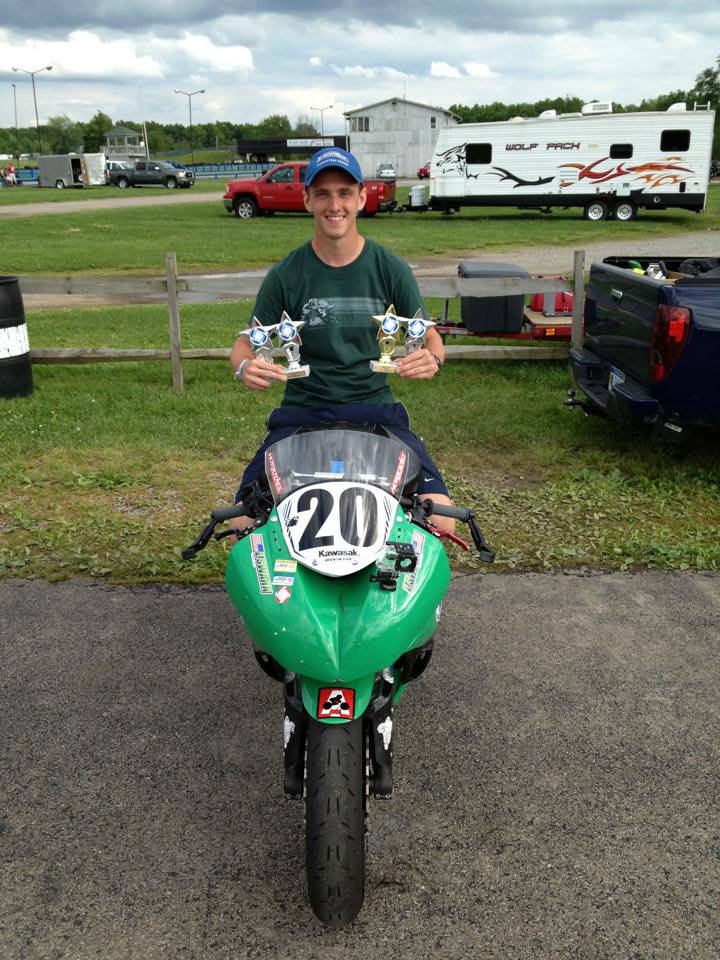 Last year was my first time at Nelson Ledges. With one day of practice at this track, I was one race away from sweeping the weekend. I took 1st place in six out of my seven total races. The race I didn't finish, my bike's battery got disconnected and I had to pull off the track (while in 1st place). In the solo 20, I finished a few seconds behind Rick Lind. Third place overall including experts and over 30 seconds in front of the next Novice racer. This track has been very good to me in the past.
This year at Nelson Ledges, I was competing in my first ever Expert Motoseries race. Motoseries, who used to be Fasttrax, is a newer organization similar to WERA in that they offer nationally competitive sprint and endurance road racing. Their classification names, rules, and people differ slightly, but they still put on some great racing. I pre-registered to save time and money, and signed up for four separate races. 750GT, 1000GT, and 600SB (race 1 & 2). I knew there would be some fast riders, but all practice long I was passing everyone in sight and felt very confident. The conditions were cloudy and it rained every day, but not much more than a few sprinkles while we were on track.
For the races, I changed to fresh rubber like usual but couldn't find the right pressures all weekend because the track wasn't very hot. As time goes on, I'm getting better at collecting data but still in the guess and check testing phase. The first race I entered was the 750GT. I started from the third row and by the first corner I made my way up to 2nd place. Within a lap, I passed him on the inside of the kink, a sixth gear wide open corner if you do it right. I managed the gap at a comfortable pace until one lap I looked behind and saw that nobody was there. I found out that he crashed trying to keep me in sight. Crossing the finish line, I was 10 seconds ahead of 2nd place in my first ever race with this organization.
The next three races were all pretty good too. Racing in the 1000GT, I had my hands full trying to stay with Jonathan Peters while riding a 600cc bike. The back straight on this track is very fast, it tops out my bike so the 1000's just pull away every time. Even with this, I stayed with him and made a good pass that stuck for a few laps. In the end he just had the horsepower to motor past me on the back straight and he pulled away. I finished 2nd in this race, managing the gap from me to 3rd.
In the 600 Superbike races, I finished 2nd. When the day was over, I had successfully completed my first 11 Expert races finishing either 1st or 2nd. My biggest goal for this year is consistency and so far I've done what I set out to do. I look forward to coming back to this track with WERA when I'm competing for my championship. Although I did very well, I'm more concerned with WERA so I consider this round practice for later in the season.
-Eric Swahn
Categories: 2013