| | |
| --- | --- |
| Posted by epswahn on September 9, 2013 at 1:10 PM | |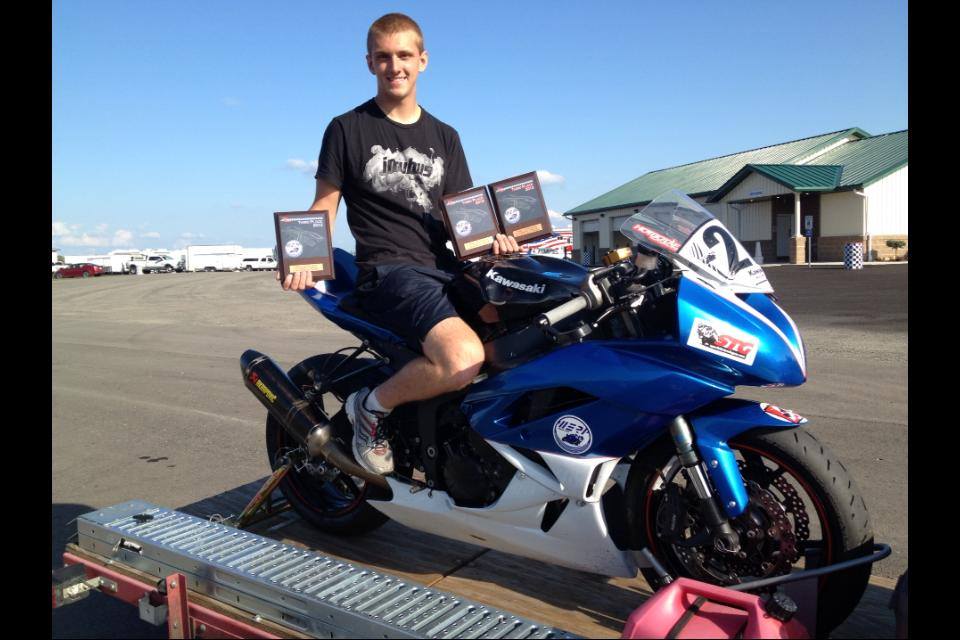 The last event of the 2013 North Central Regional Championship was held at PIRC formerly known as BeaveRun. This was round 7 & 8 of the season. Eddie, and Cale were the closest competitors for the championship positions. Eddie already had a commanding lead over the rest of us and just needed to finish to take all four championships he was competing for. The next few championship positions were up for grabs and it was possible to finish 2nd place in four classes behind long time Expert Eddie.
Recap of 2012
My first time at PIRC, was also the first time I had raced competitively in the rain. I had a really bad time. I had gone into the event with the mentality of needing to win, but in hindsight I should've slowed down and learned to ride in the difficult conditions. Issues ranged from going off track, to getting disqualified, and three crashes all within 8 hours. Two highsides, a lowside and my front brakes locking completely in the middle of the track was a little frustrating to say the least. Either I've learned how to crash properly, or I was extremely lucky. Crashing from 50 to 120+MPH in three separate incidents my bike was still good to go. All I had to replace was a clip-on, foot peg, and a grip. Sure the bodywork was a little rashed and my bike was filled with mud but nothing major. I was completely uninjured and just had some minimal bruising. Surprisingly I still finished on the podium five times with one race win.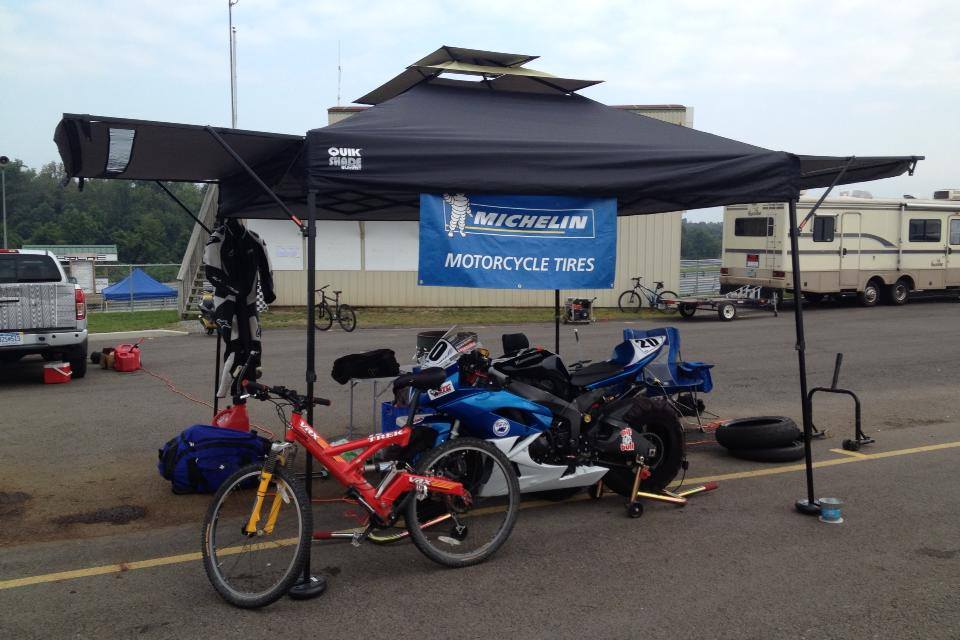 Moving forward in 2013 I had a much different mindset going into PIRC. My goal was to get through the weekend crash free. I wanted to finish well, but not at the cost of crashing. In practice I was off pace and my plan was to use the first race to gauge where I would stack up. I got decent start but apparently hit the brakes way too early. I had about half the grid go up the inside of me into T1 and went backwards slowly after that. I wasn't frustrated; I just sat back and learned as much as I could. By the end of the race I had dropped more time and got a lot of my confidence back. My second race I got a much better start and fought for positions. I was much more consistent and finished in 3rd place.
In 600 Superstock I got a poor launch off the line and had to work my way back to 7th place. I really began to understand the track better and improved my line choices a bit. For the last race of the day I had a great race and got another podium, 3rd place. I did my personal best lap time by the end of Saturday at a 1:01.806. I was happy with my progression but like a racer, I wanted more.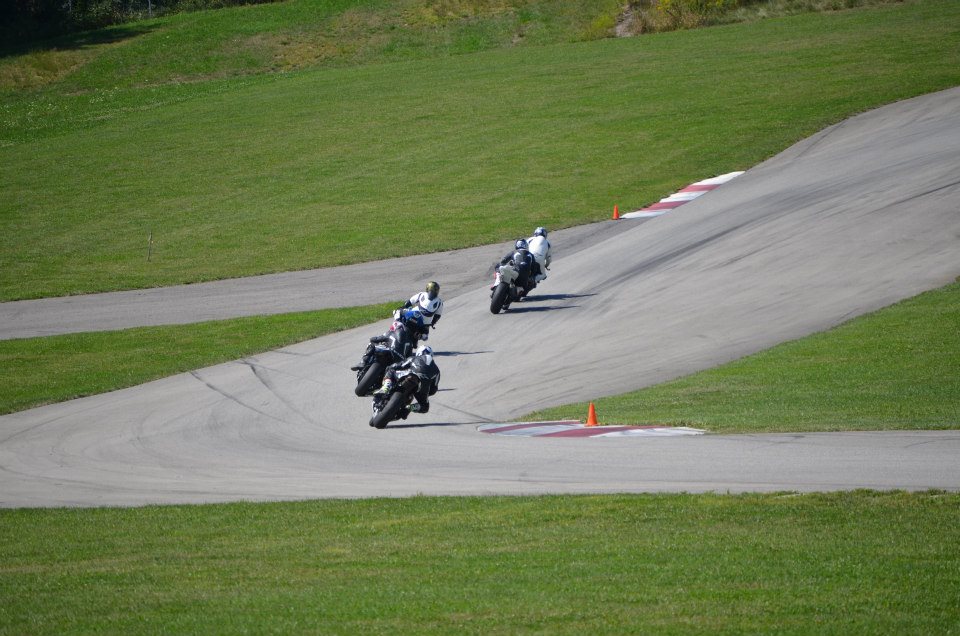 PIRC aka Pitt Race is a race complex not just a single racetrack. They have a kart track, which the United States Pro Kart Series (USPKS) was using that weekend. They also have a skid pad that can be used for auto cross events or drifting. This weekend it was being used for drifting. It was very cool to have all three events going on at once. I was impressed with the improvements they have implemented. They paved a large portion of pit area that was gravel before, as well as built several garages with a nice bathroom. They are planning on expanding the North track, where the majority of the racing takes place between the bikes and cars.
Saturday night, I still didn't have my fix of racing and spent an hour on the kart track. In between my races during the day, I rode my bicycle around the pit area and watched a bit of the kart racing. Doing so helped me learn and understand the lines, braking, and throttle control. I lapped everyone in my first session and it was a blast. If I wasn't racing motorcycles I would probably be racing karts. Each 15 minute session I felt faster and pushed the kart further.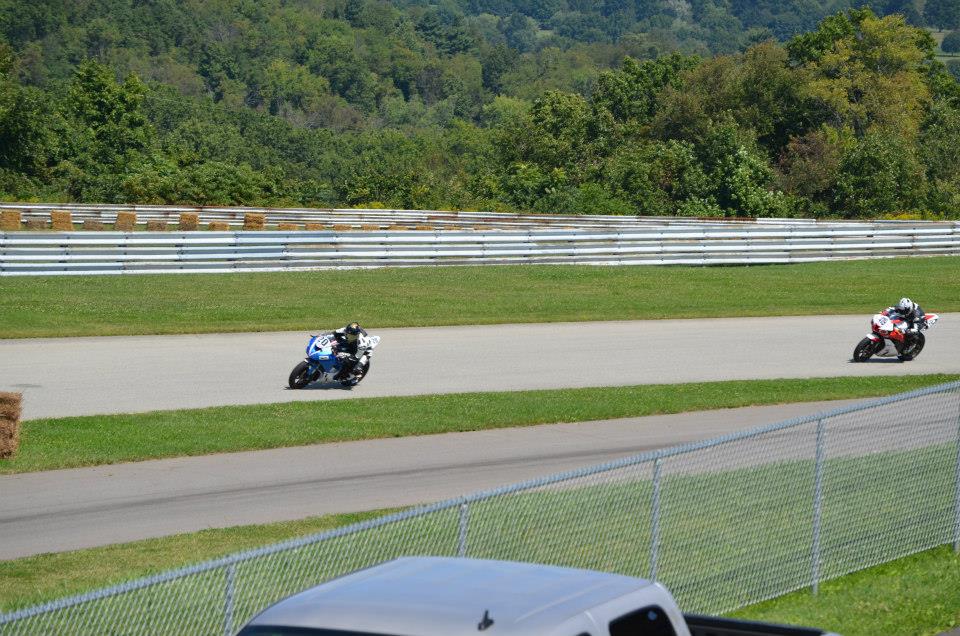 On Sunday I was eager to drop more time to be closer to the front. I was able to really fight for some positions and I finished with a 7th, two 4th's and one 3rd place podium. I dropped my PB lap time by over seven tenths to a 1:01.031. I was pleased with my results and picked up valuable points for the season. This being the last event for the WERA North Central Championship, the finishing positions will be finalized once WERA adds the event to their website.
Thanks to Sportbike Track Gear, Knox Armor, My family and Dave Grey for all the support. Thank you for taking the time to read the Eric Swahn Racing Blog!
Categories: 2013