| | |
| --- | --- |
| Posted by epswahn on August 12, 2013 at 1:05 PM | |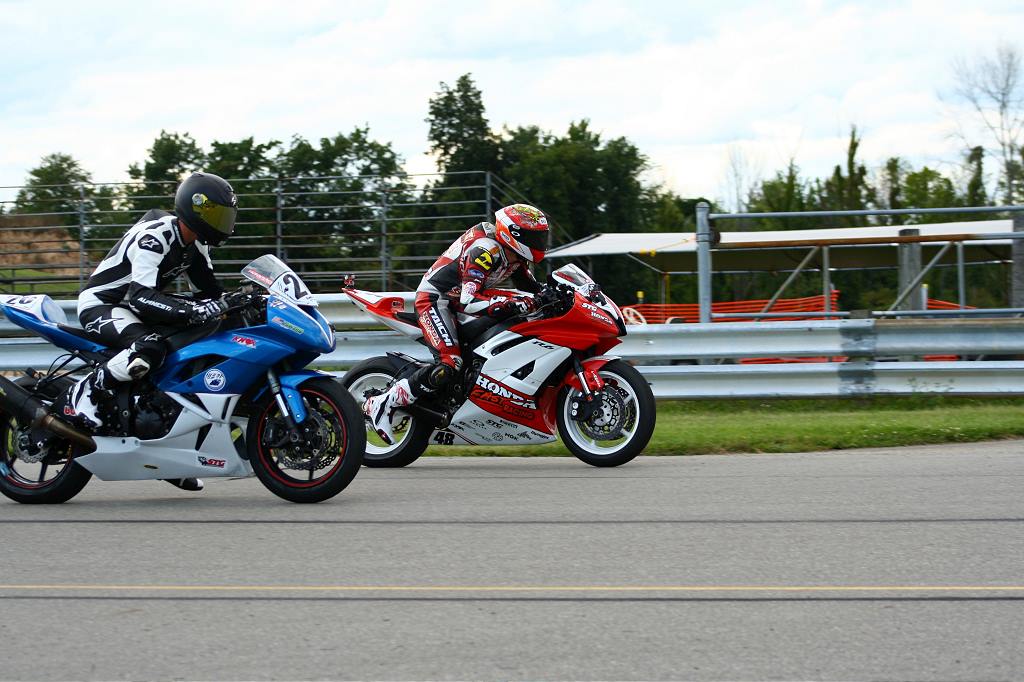 The second event at Grattan Raceway this year was also the second double header weekend of the year. This is my home track and only about 3 hours away. I left Thursday night after work and got to the hotel in Grand Rapids early Friday morning.
Friday was a Sportbike Track Time, Track day with practice from 9-5. I easily set my personal best lap, dropping 5 seconds from my previous best last year. I was comfortably lapping in the 1:25 time frame but I knew I would have to drop more time to be competitive. I spent the day working on improving my lines, focusing on getting off the bike properly and being smooth. In practice, it helps me to go slow and to make sure my mind and body are relaxed. Once I relax my upper body, everything starts falling into place. The bike turns easier, I ride safer and I get off the bike without putting weight on the bars. When all of this comes together my lap times improve without feeling like I'm on the edge.
Morning practice on Saturday was beneficial. I was right where I left off Friday and I knew there was much more to find in the races. I was set to race four races each day. The grids were packed with talent and I was going to have my hands full.
The first race of the day for me was 600 Superstock Expert. My start was ok but I made up a few positions later in the race. Going into T5, I went up the inside of Rick Lind and ran over the curbing which I had never done before. Grattan curbs are not the white and red FIM certified rumble strips you see in Grand Prix racing. They are raised to a lip a few inches like you may see in some subdivisions. Unfortunately after I passed Rick, a few turns later he highsided out of T8 "The Bowl". Even though his crash had nothing to do with my riding, during the race I thought I had made him crash from the pass I made. I was very relieved to know he was uninjured and that I had not taken him out.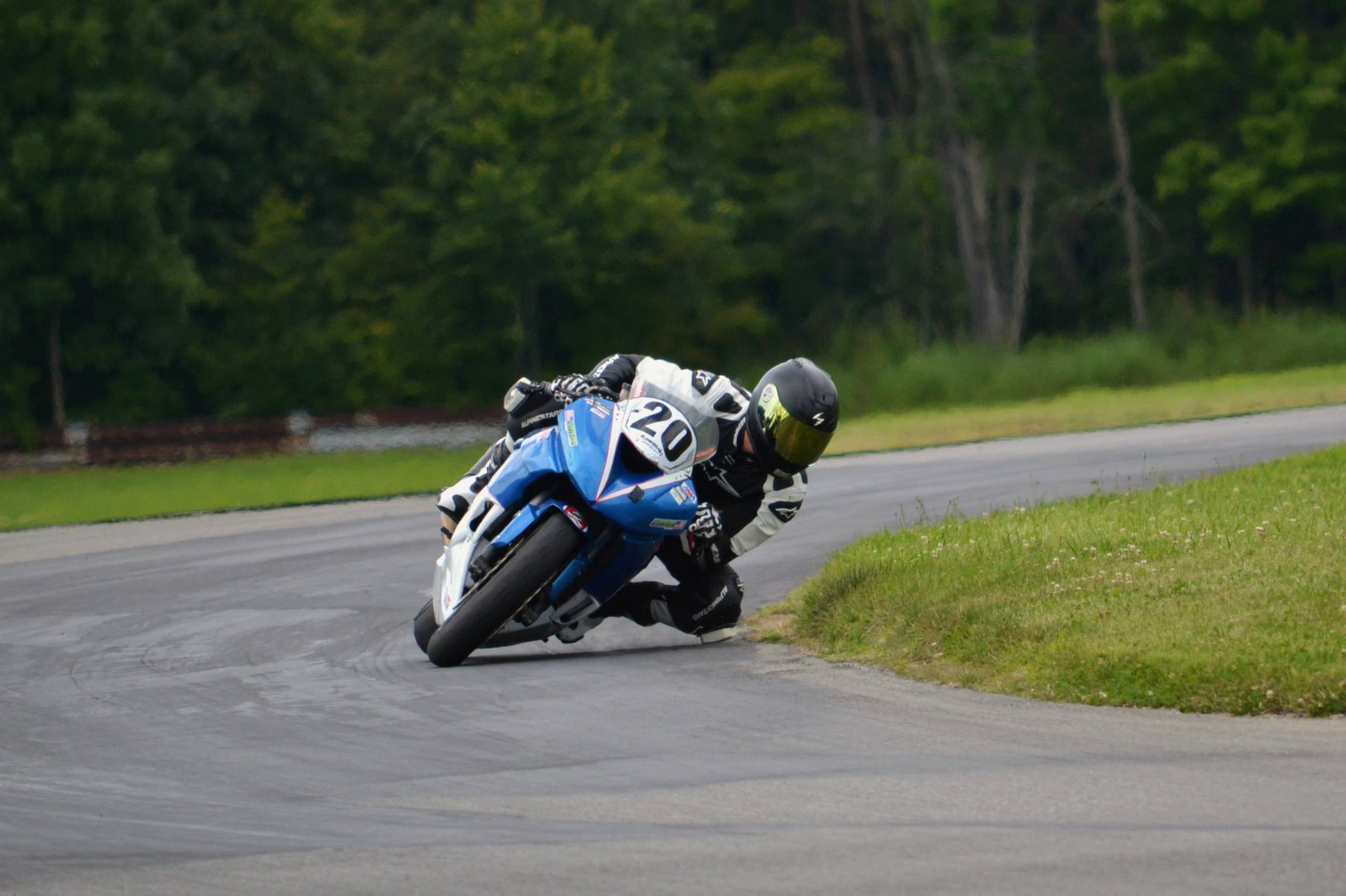 You can check out the action by scrolling down to the videos at the bottom of this page. This race video is from Cale Jones onboard camera. Cale and I had some good battles and I ended up getting him on the last lap a few turns before the line for the last podium position. I took 3rd place in this race behind Eddie Kraft and Dave Grey. I dropped over 3 full seconds and set my Personal Best lap time at a 1:22.036.
In the second race I had another strong 3rd place finish with Mark Junge hot on my tail. Catching Eddie and Dave seemed impossible but to finish behind them to me is a huge accomplishment. Combined, they have more years racing than I have been alive. So to be mentioned in the same sentence or in this weekends case on the same podium is definitely something to be proud of. This being my 1st year in Expert, I'm trying my best to soak it all in.
My third race was yet another 3rd place. In my first three races I did better than I had hoped for. I finished each race in 3rd place, made some great passes and dropped my time to the 1:22 range, which was my goal for the weekend. From my previous best at my first event of a 1:32.551, I dropped over 10 full seconds. What a difference a year can make!
The fourth race of the day was B Superbike Expert. Between races, I sat down with a track map and tried to find out where to make up time. I knew T1, The Jump, T9 (The Sweeper), and the drive onto the straight were my weak points. At least I knew I could make up a few tenths in those sections.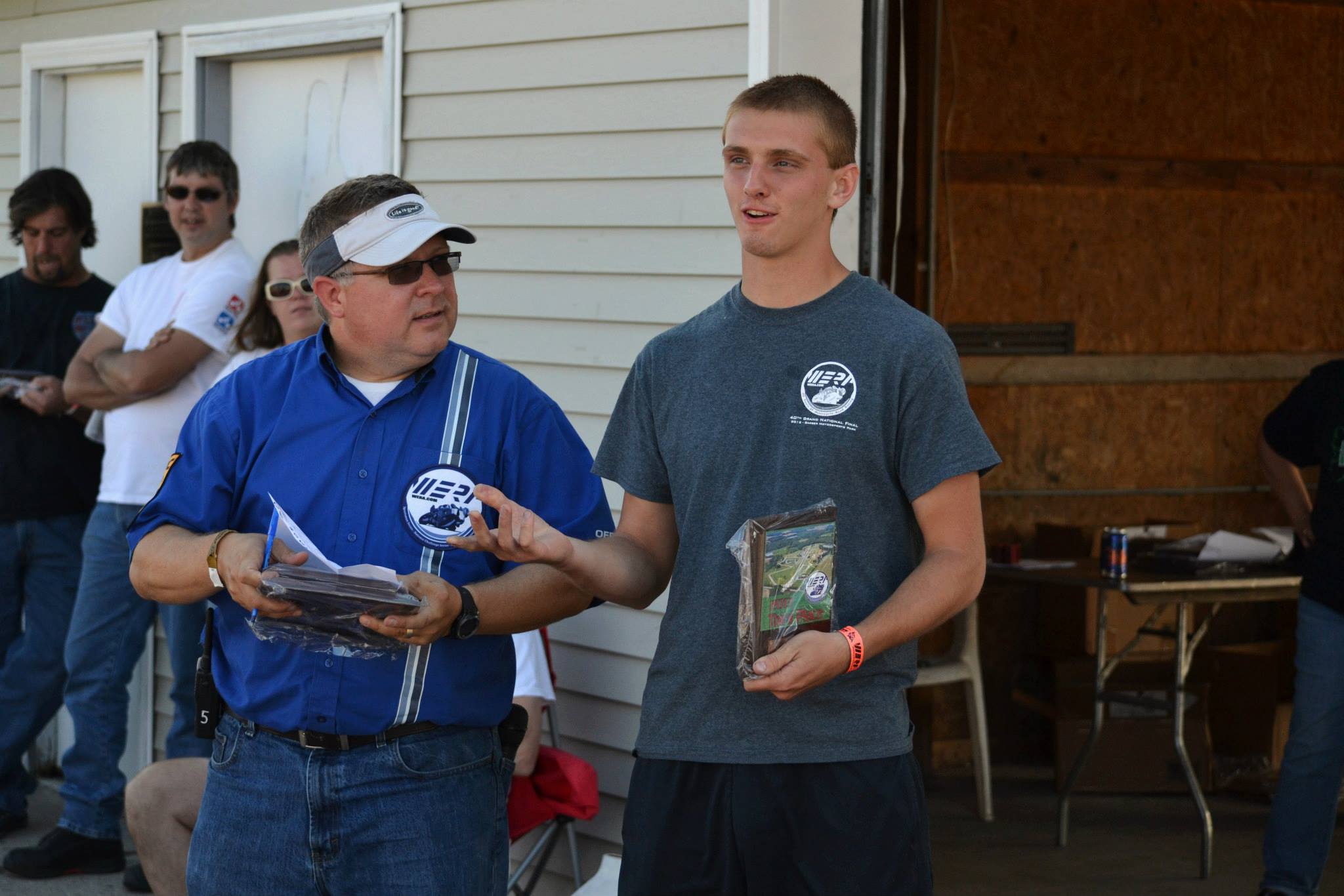 In B Superbike I got a great start, and led the first lap. Eddie passed me into T1 since I rushed 10A and lost drive in 10B. He led for a few corners and I passed him back in T3 up the inside. Later that lap he went up the inside of me in the braking zone of the bus stop. Knowing he would be pushed wide, I shot up the inside and again took the lead to cross the line in 1st for the second lap.
This is where it all gets interesting. Dave and JB come flying by both Eddie and I on the straight. JB goes from 4th to 1st in about 5 seconds with his fully built motor. At this point I know that Dave and JB are going to pull away from me if I don't keep them in the magic 1-2 second bubble. Giving it my 100% effort, I got sideways exiting T1 and had a big wobble. I didn't end up losing much time but I continued pushing equally as hard. Once we came to The Jump I got airborne, more than I ever had before. I missed my turn in point, tucked the front and hit the ground. Check out the footage from Eddie Kraft's GoPro by scrolling down to the video below.
I used too much brake pressure with the lean angle I had on a slightly bumpy section of the track. This was a result of pushing over my head and not being as smooth as I know I can be. The initial 2-3 foot fall to the ground was not a problem. It got bad when I encountered the grass. While sliding on the pavement I felt the bike on my leg and attempted to kick myself away from it. Hitting the grass, both the bike and I flipped in unison (says the crowd) and I continued to flip backwards catapulting into the air like an Olympic high jumper. You can see the bike flipping in the rear camera. I came down on my head and flipped once more. I've had concussions before, but somehow it did not result in one. My Scorpion helmet really did the job and I had zero injuries. Sure, I felt like I just got beat up but nothing a few chiropractic visits couldn't fix. My neck and back felt very out of place in chiropractic terms.
The bike was the reason my weekend was cut short. I needed a new exhaust can, stabilizer and mount, bodywork, helmet, and some smaller parts like bars, grips, and a new throttle kit. I would have liked to race on Sunday but with my current budget I don't have a spare bike or a toolbox with every part. Even with the crash I was pleased with my results. Either you win, or you learn. I did a lot of learning and every weekend I come away with more experience, knowledge and more passion for racing.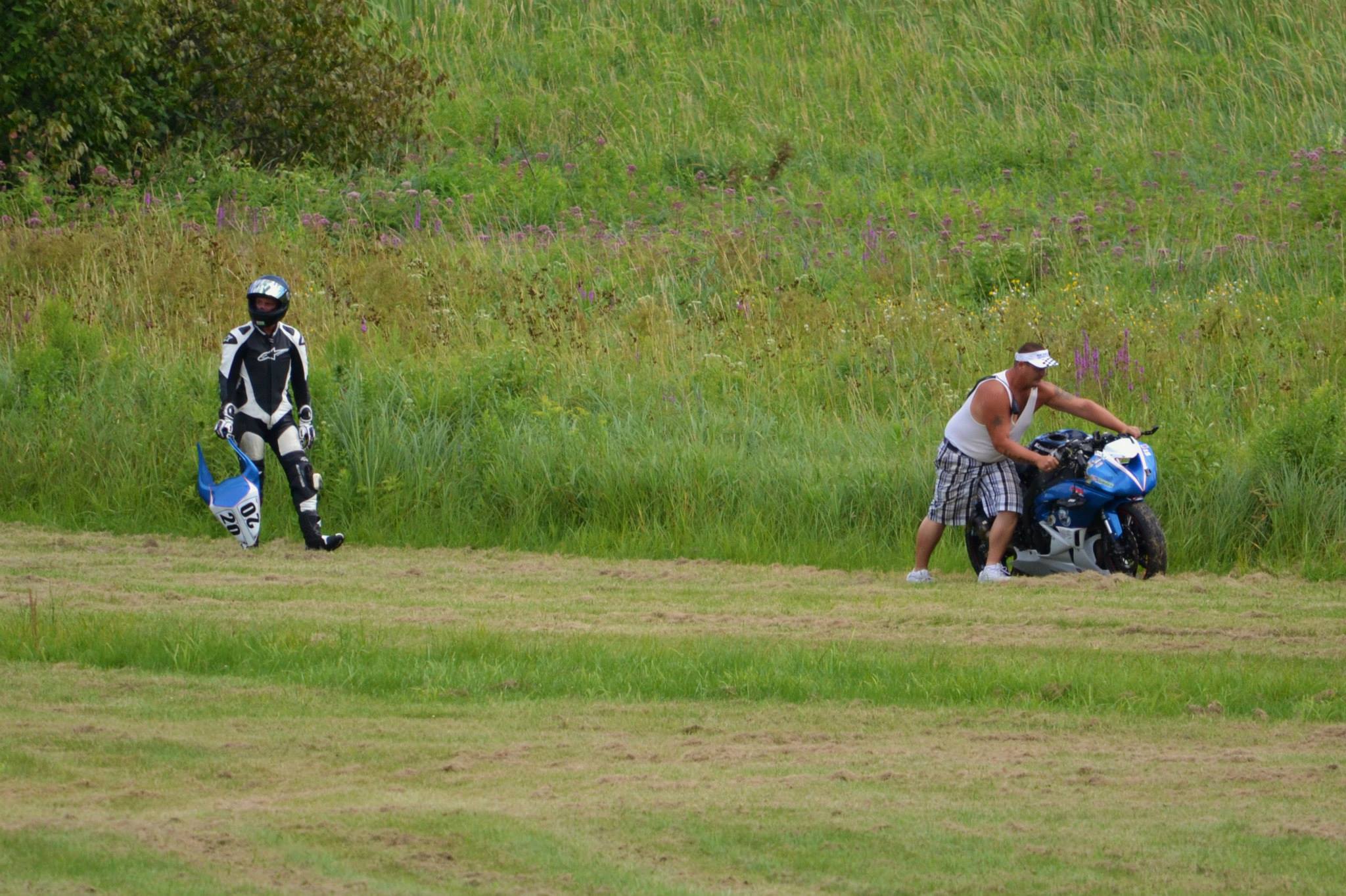 To Recap:
600 Superstock: 3rd Place
750 Superstock: 3rd Place
600 Superbike: 3rd Place
750 Superbike: DNF
Fastest Lap: 1:22.036
Fastest 8 Lap Race: 09:40.040
Cale Jones Onboard  - C Superstock
Eddie Kraft's Onboard - B Superbike
Thanks to:
Sportbike Track Gear, Knox Armor, Dave Grey and My Parents. Thanks for reading the Eric Swahn Racing Blog!
Categories: 2013