| | |
| --- | --- |
| Posted by epswahn on May 5, 2013 at 2:50 PM | |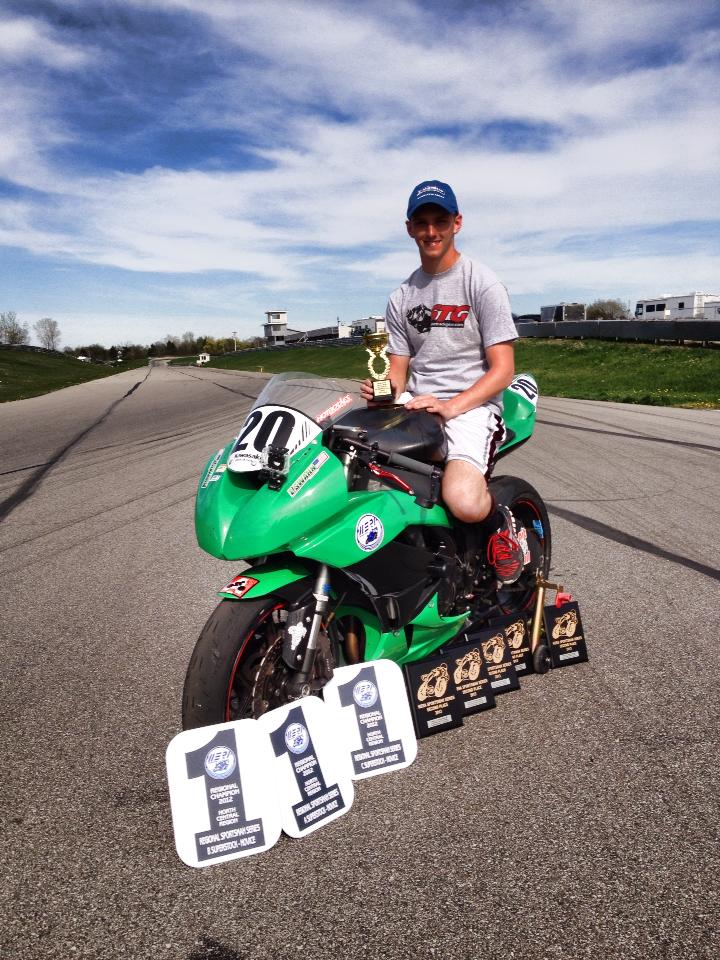 It seems that every weekend I'm on the bike. I end up learning how to ride a bike better. This time was no exception. Since I was running expert pace at many of the events last year as a first year Novice, they bumped me up to Expert in only my second season of racing. Going into the weekend, I didn't really know what to expect. In the back of my mind, I was thinking that I wouldn't stand a chance against many of the long time racers. These are the type of people who have been racing for over a decade, and have even raced at the professional level.
The weekend before, I took the trip down to Barber Motorsports Park for some valuable track time. Long story short, I blew my transmission after only an hour on the track. With the fact that I drove alone and it's a 24 hour round trip, I was disappointed. With a bit of scrambling, I was able to find a trans, install it and get back on track in less than a week. In the end, it was Facebook that saved me. A friend saw my problem and reposted what I had said. Networking at its finest!
My main goal for this season is to improve my lap times at every event. Sure podiums and winning would be ideal, but sometimes the cards just aren't stacked in your favor. We had a nice bit of practice time on Friday and I took advantage of it as best I could. By the end of the day I was back to my best lap from last year. I was able to run my fastest lap last year with what felt like half the effort. My techniques on the bike are definitely improving.
On Saturday, I started my first ever-expert race. I didn't really know what to expect or where I was capable of finishing. I knew the guys at the front were faster than me in practice, but if I can stick with them closely, I can usually find more time. Starting on the front row, I knew I would be able to keep most people behind me if I put my head down. This race was the Solo 20, a 20-lap race. The longest race WERA offers besides the endurance series. By the third corner, I took first place. I led for a few laps and then Eddie Kraft got me on the straight and led slowly but steadily pulling away from me. I was able to keep him in sight for quite awhile, which I was happy with. He had wrist surgery to repair a previous riding injury not too long ago and was experiencing some pain and decided to exit around lap 10. This put me back in 1st place and in a great position to win the race. I focused on bringing the bike home, riding smooth and managing the gap to 2nd place. Finishing the race in 1st, I had a 6 second gap, and went faster than I ever have trying to match Eddies pace. I won my first expert race!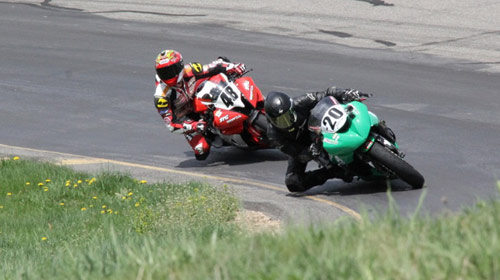 Last year, I ran 6 classes a day on most race days. I decided to do the same for this round. The races on Sunday were the ones that really count for championship points. I went even faster than I did on Saturday by another second! I had some amazing battles and proved that I can hold my own on a racetrack. My favorite quote was from Eddie "I was waiting for you to make a mistake, but you just didn't make any." In one of our battles, I led every lap, and he drafted me out of the last corner. Beat me by .048 seconds to the line. Although I didn't win, everyone knew I was there. I gave it everything I had, and gave him a run for his money. That was enough for me, and I couldn't be happier with my performance that weekend. I finished strong in every race, collecting SIX 2nd places, and one 1st place on Saturday.
Check out Eddies view of our battles: Here
Onboard Videos: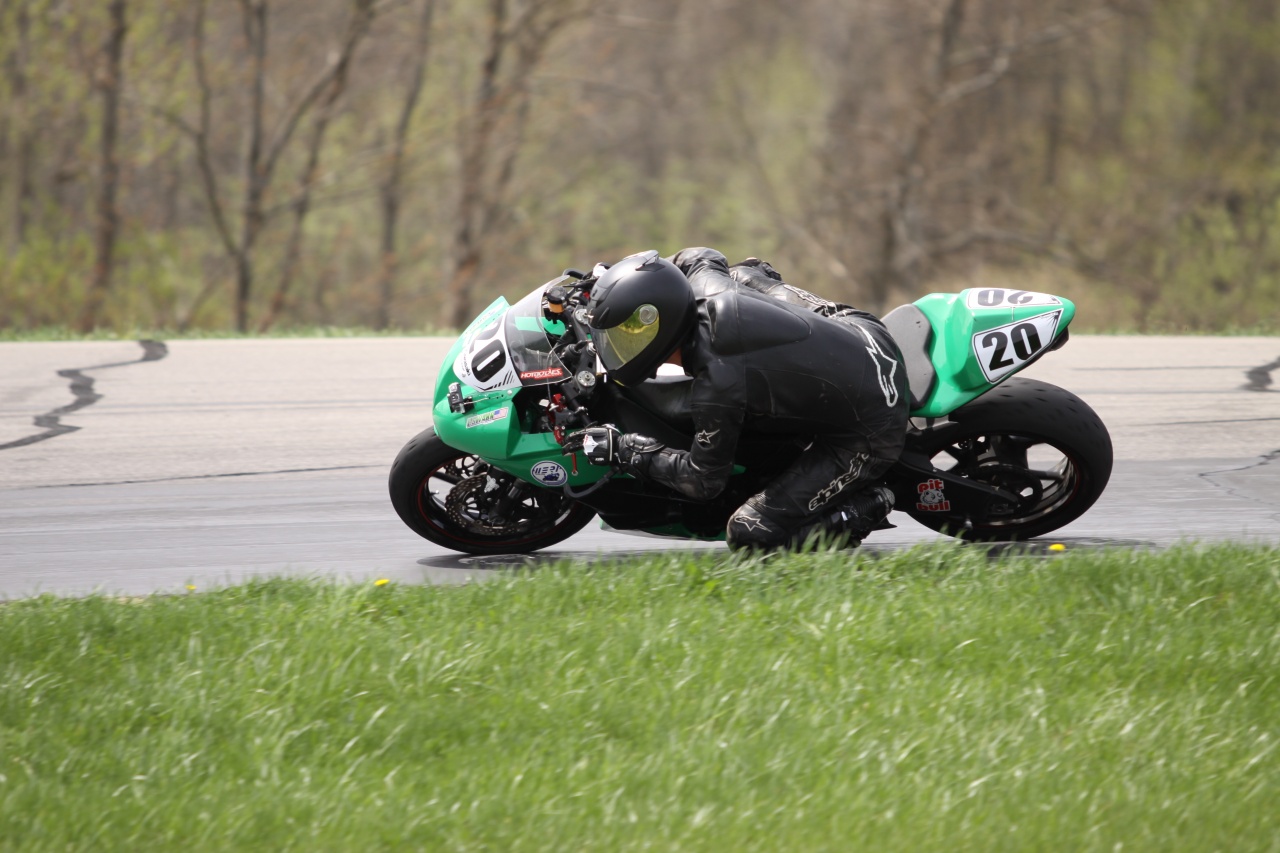 The next round for our Regional Championship will be held at Mid-Ohio Sports Car Course in Lexington Ohio on 07/17-18/13.
Categories: 2013