| | |
| --- | --- |
| Posted by epswahn on July 16, 2012 at 2:30 PM | |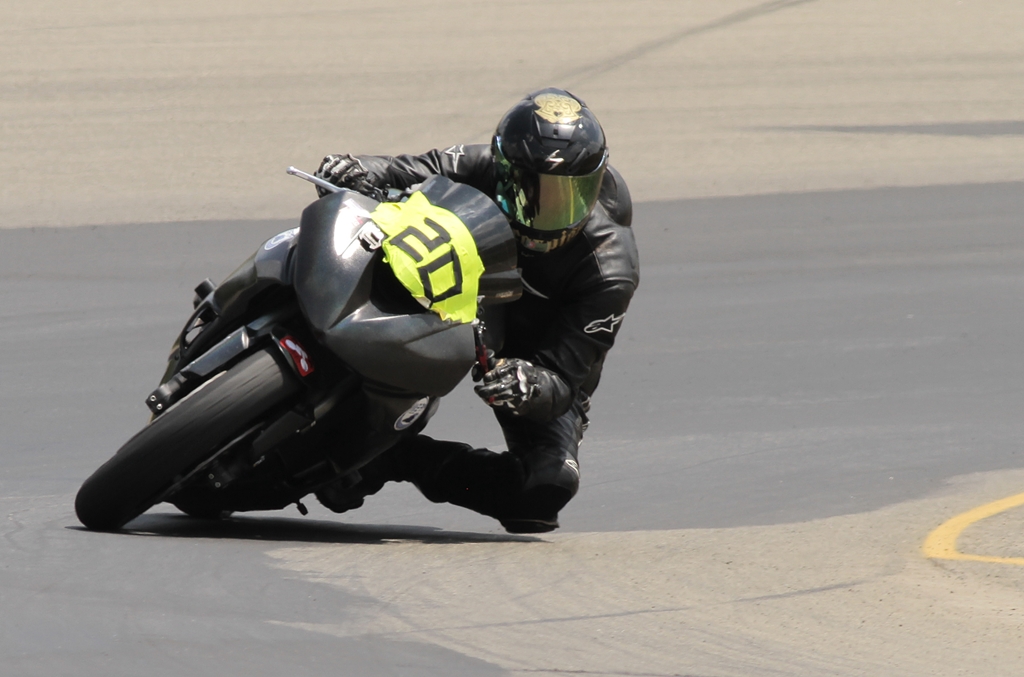 Hey everyone, I had an amazing weekend at Grattan Raceway over the weekend. I got there Friday night, to practice all saturday before the races on sunday. On Sat, I put some new shoes on the bike and decided to leave the suspension alone since the Suspension guys weren't there. It was extremely stiff, set up for a 240lb rider and I weigh 150. The first few sessions were terrible. I had no feeling in the bike and I had to learn GP shift pattern at the same time. I didn't get below a 1:30 until after lunch. Because it was so stiff, the bike felt completely wrong when I was going slower, once I sped up it rode a lot smoother.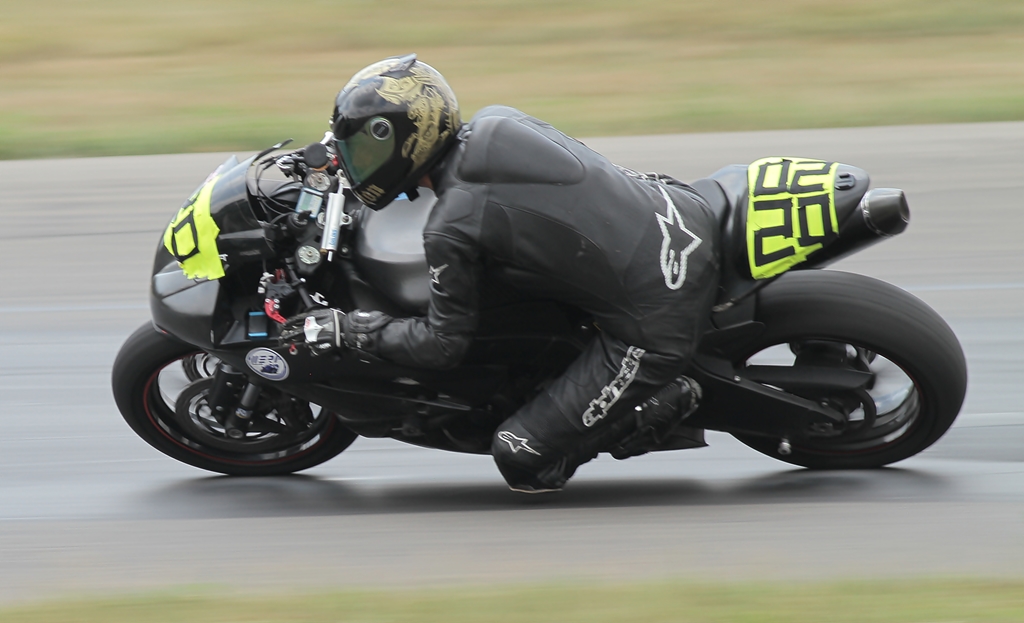 After lunch I decided to go out with my buddy Al Zahoui and follow him around. I told him if I was faster in a section I would show him a wheel and slot in behind him to let him know where we can improve. Al is on a Honda 1000 and to my surprise my 600 kept up with him very well. He had a hard time exiting onto the main straight to catch me. The new ZX-6R is so fast. I was told it was Dyno'd and puts 113HP to the wheel. So the session I was following Al, we were doing 1:27's and that was the fastest we both got on Saturday. The very next session we decided to have me lead and Al follow. There was a miscue when we entered the track and Al and I got separated which was actually a very good thing in the end. I did 2 laps and lowsided in the bus stop. I just lost the rear coming over the elevation change and the bike did a few spins on its side. I was fine except a minimally sore right hip. I slided on my hands and knees and I was just irritated at myself. I skipped the last session of the day and took a dip in the pool.
The bike broke off the left clip-on which usually isn't a big deal, however NOBODY had the correct size for me. I asked just about every single person at Grattan that day and nothing. So I went back to David Grey and decided to try to put a 50mm on a 51mm fork. At first I didn't know how secure it would be but it worked out. I was late for tech inspection, forgot my silicone, had no yellow tape for my numbers, missed the first practice session on sunday morning. It was a frustrating start to the day. I was able to get out for the second practice session and didn't even get 1 full lap in. When I got around to the jump I couldn't shift, I pulled onto the straight and still nothing so I exited at the starters stand with my hand waving like crazy and went to my pit even more frustrated. The shifter bolt was just dangling from my bike most likely loosened from the crash. So I never even did a lap for practice or to see if my transponder was working correctly.
For the races, I had never launched the bike from a standing start and had no idea how it would react to a start. It was going to be interesting. I scheduled six races and luckily none of them were back to back this time. Due to a bad start in my first race, I ended up taking 5th place in CSB. From there on out I did very well. I started from the first and second rows in the next 5 races. In a few of the races I got the wholeshot and squeezed a guy out to the next turn 10A. It felt really good and I was up with the experts keeping them in sight for most of the race. I placed 2nd in BSB, and ASB. One of the guys that beat me is an ex-AMA racer so there was not much I could have done in that race. After taking 2 consecutive 2nd places I really wanted to take home some real trophies not the plaques for 2nd and 3rd. The next 3 races I took 1st in ASS, CSS, then BSS. My fastest time was a 1:25.10 two seconds faster than the day before and only .1 off from a 24. Looking at the timing sheets, I believe the fastest recorded time of the weekend was a 1:21.9. I'm 3.2 seconds off the experts with bigger bikes.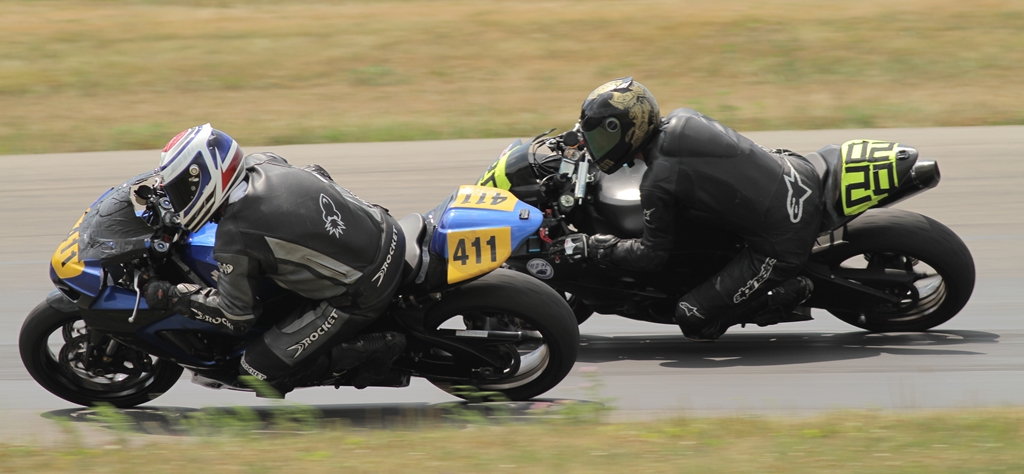 Even with the frustration and commotion before the races, I still had the best weekend of my life. That was my 3rd race weekend ever and I'm passing a lot of experts. In one of the races I was 3rd overall including experts, and they have a 50 foot head start (if not more) on the novices. If these results don't help me get noticed, I don't know what will.
WERA Junkie,
-Eric Swahn
Categories: 2012