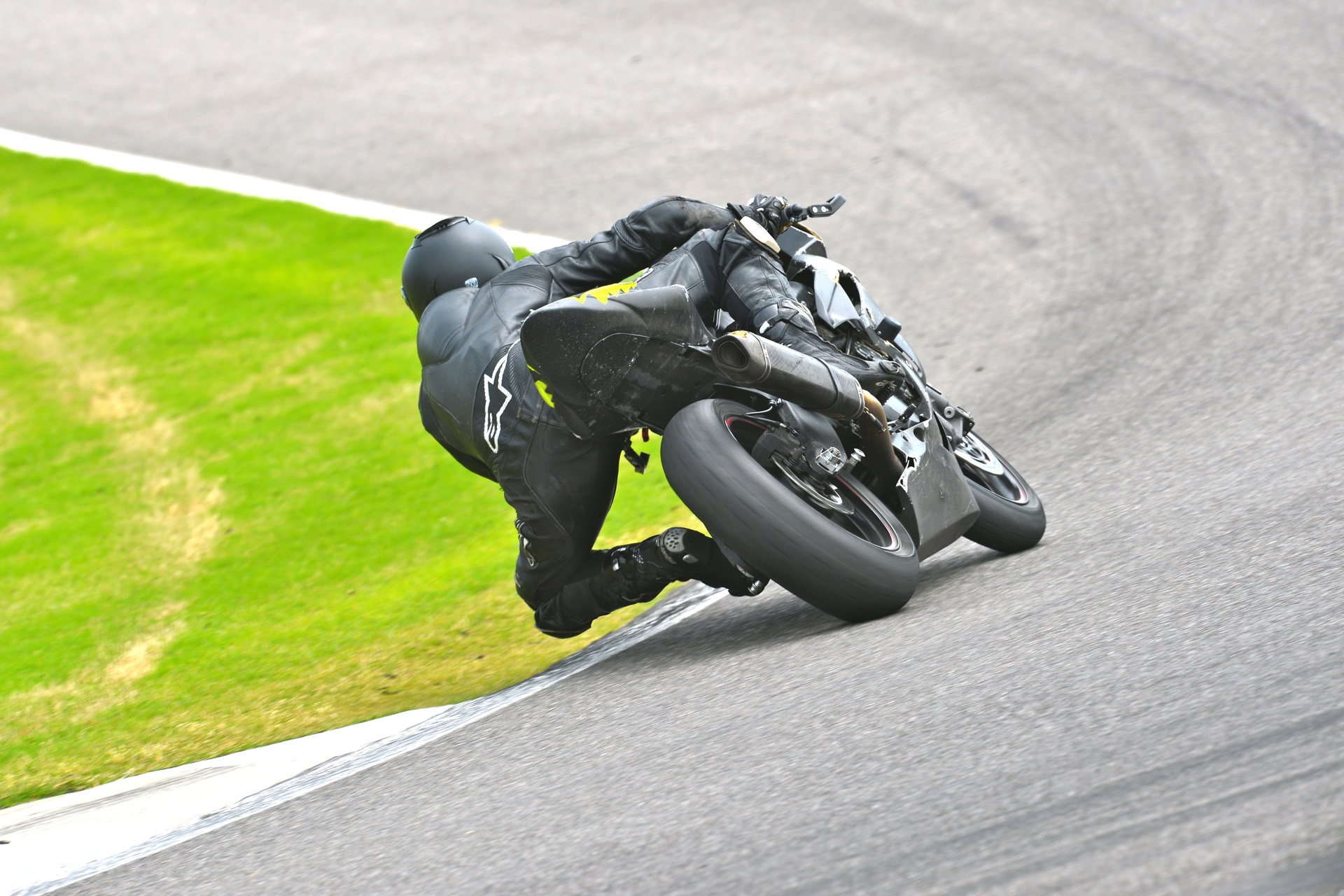 Alpinestars SP-1 One Piece Leather Suit Review
To call this suit an "entry level" product would be a disgrace. The Alpinestars SP-1 Leather Race Suit is an amazing product. While this isn't ...
Read Full Post »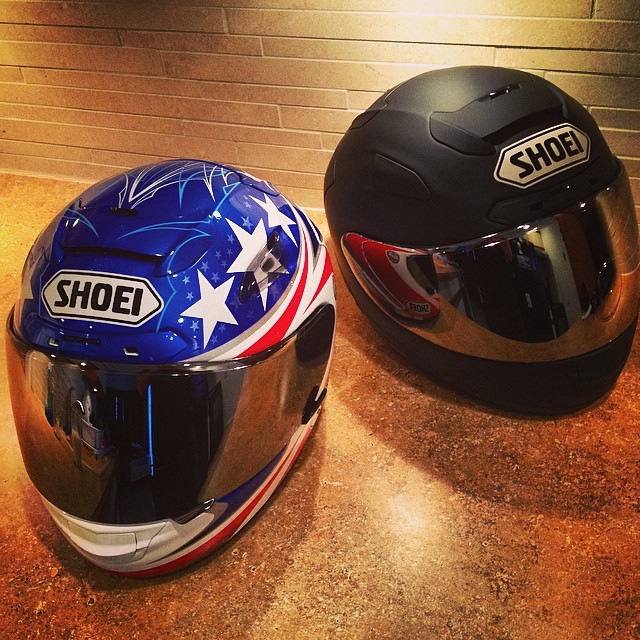 Helmets in a Nutshell
AGV – Arai – Bell – Icon – Schuberth – Scorpion – Shark – Shoei
Ordering a helmet online can seem intimidating, but it doesn't have to be. For every brand and model helmet we carry, there is a cor...
Read Full Post »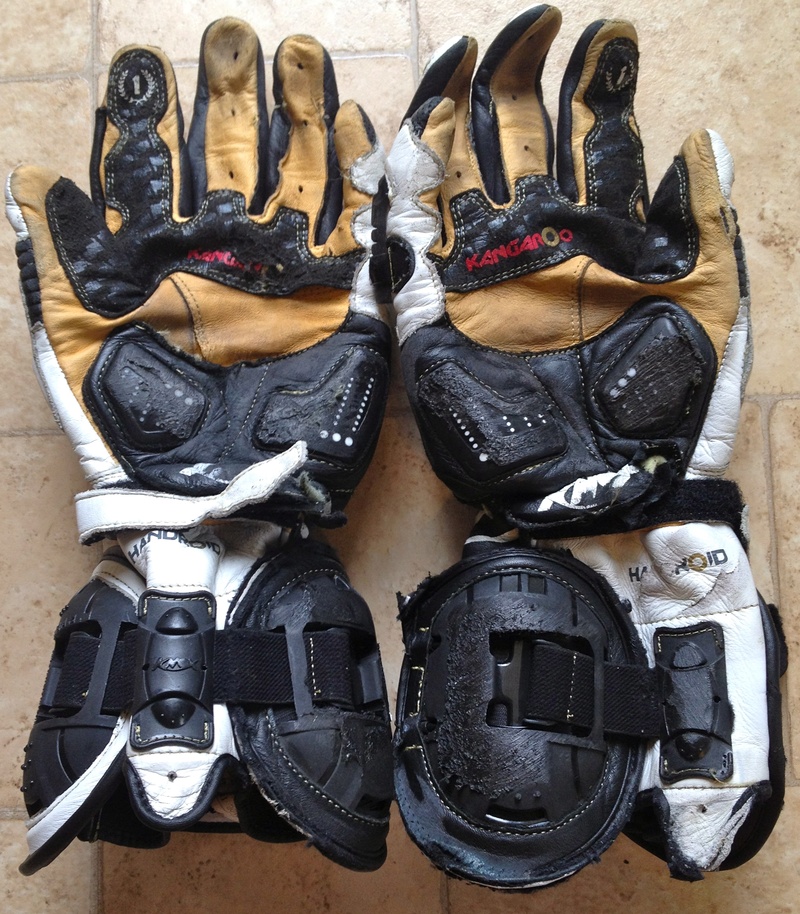 (PIRC Crash gloves)
KNOX Handroid Gloves
This is the premier glove that KNOX Armor makes for motorcycles. The KNOX Handroid full gauntlet glove is the best glove on the market. They have palm sliders, a kangaroo leather palm, extra armor on the top of the hand, an...
Read Full Post »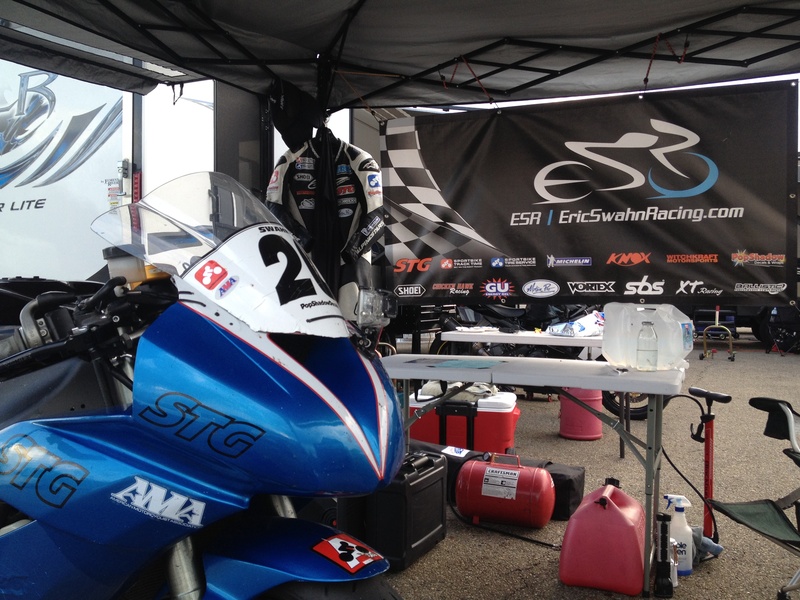 WERA @ Mid Ohio 07/14-15/14
This year's Mid Ohio Sports Car Course event was held during the week again. Due to the vintage motorcycle days and the swap meet we got pushed back to Monday and Tuesday with no practice days before hand. With very little experience at this track, my goal was to drop my lap time from low 3...
Read Full Post »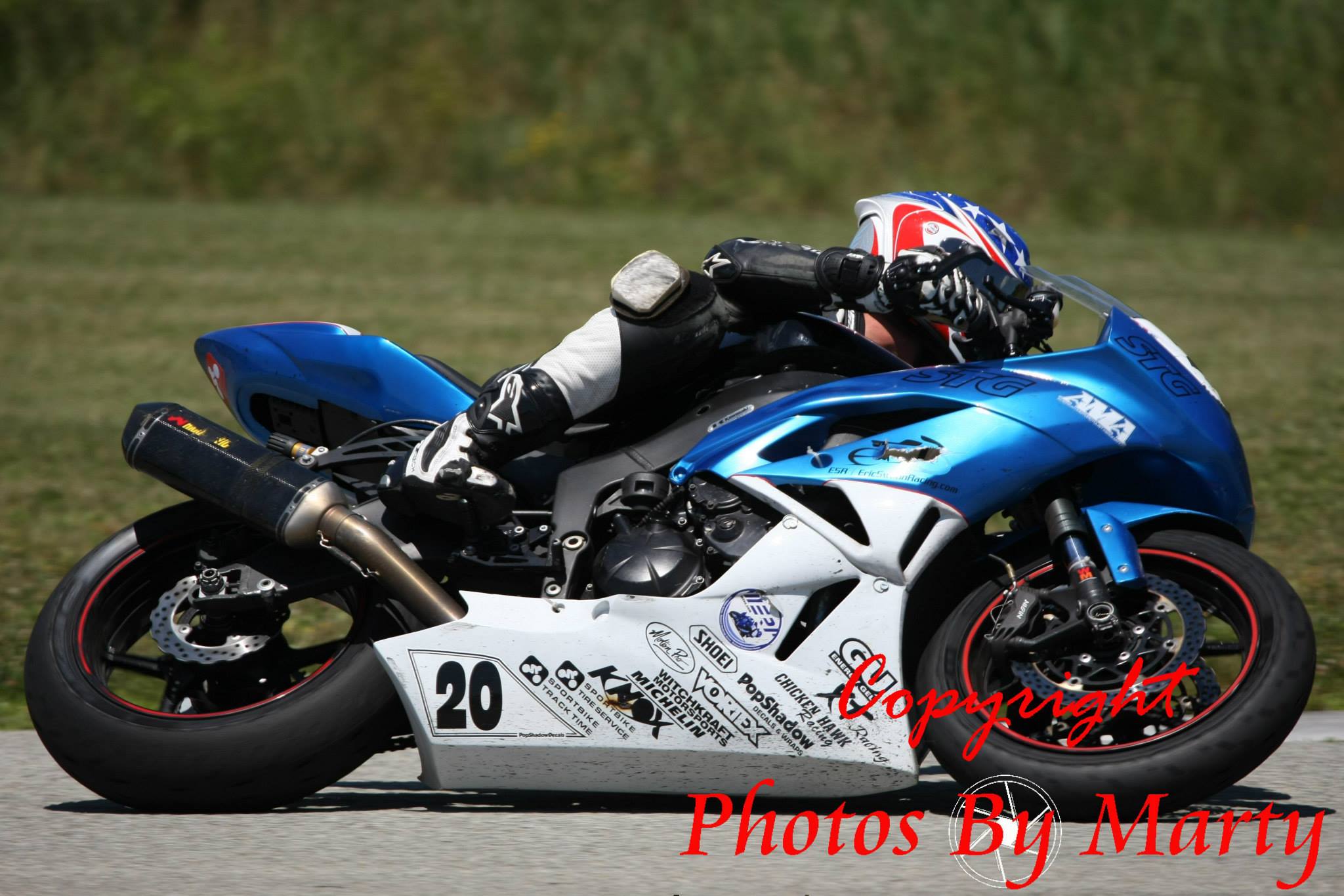 Round 3 – WERA @ Pittsburg International Race Complex
Forth of July weekend was the third round for the North Central Region. Unlike most weekends, there was no track day / practice day on Friday to learn the track and get comfortable. PIRC is about 4.5 hours from my house, so it's not too far. I arrived after...
Read Full Post »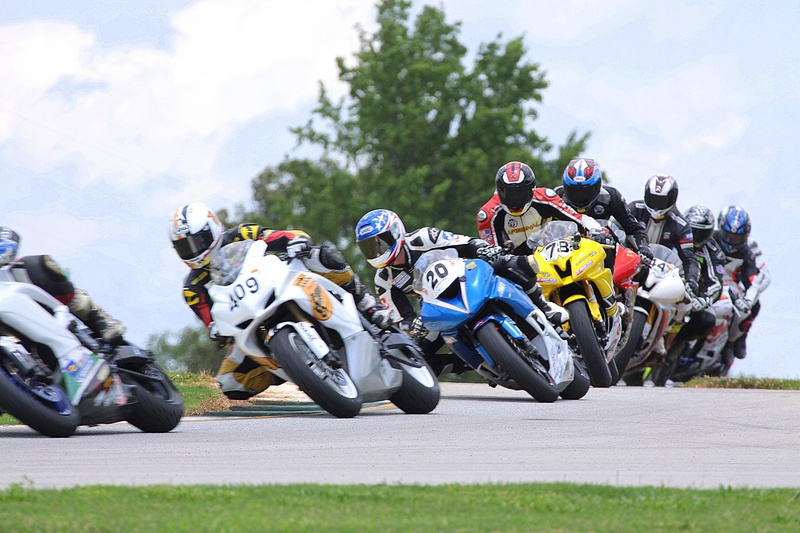 The 2014 WERA Cycle Jam at Road Atlanta was this past weekend 06/06-08/14. The annual Cycle Jam is WERA's mid season huge race event. Typically they have the Vintage, Endurance, Sportsman, and National series all race in one event. This year the WERA endurance rounds were combined with CMRA to create a new series called the US National Endur...
Read Full Post »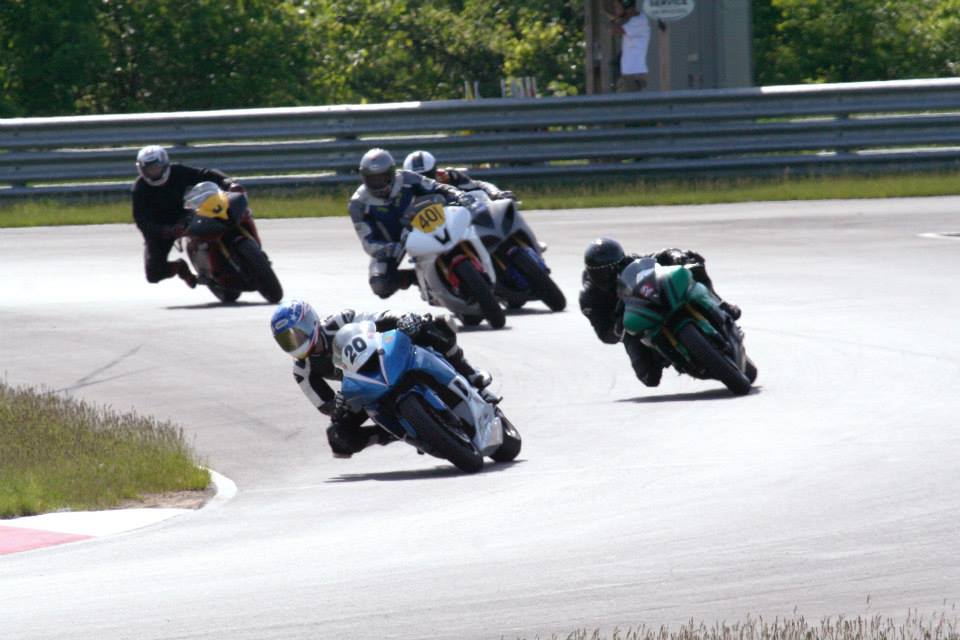 Memorial Day Weekend For the majority of the past few years since I've started riding on the track, I've gone to Autobahn Country Club for Memorial Day Weekend. It's always nice to get to the track and not have to worry about lap times or racing and just ride. For me it's a chance to get back to basics, try out dif...
Read Full Post »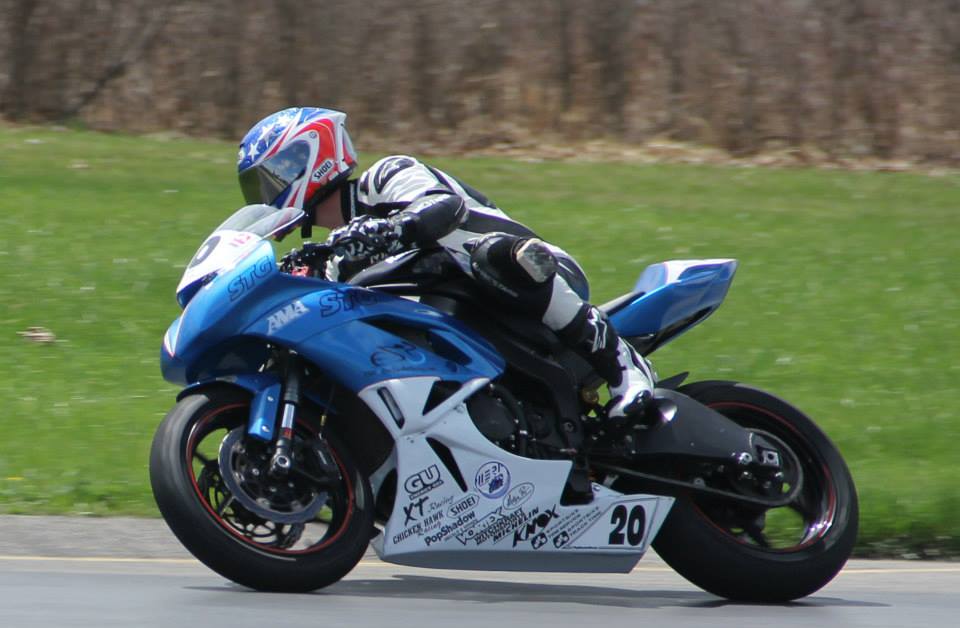 As all racers know, time can come up on you very quickly in preparing for racing. My first test of the season was set for Gingerman Raceway the weekend before the first round of racing with WERA. Since I was working at the Sportbike Track Gear open house on Saturday 04/26/14, I left from there and went straight to the track with Sport...
Read Full Post »