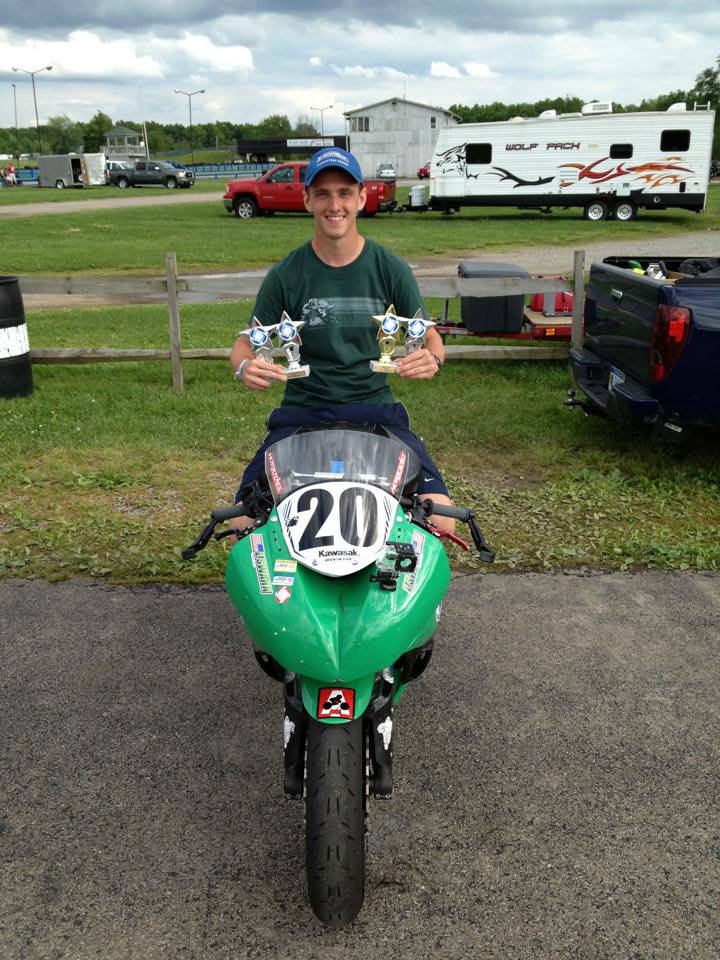 Last year was my first time at Nelson Ledges. With one day of practice at this track, I was one race away from sweeping the weekend. I took 1st place in six out of my seven total races. The race I didn't finish, my bike's battery got disconnected and I had to pull off the track (while in 1st place). In the solo 20, I finished a f...
Read Full Post »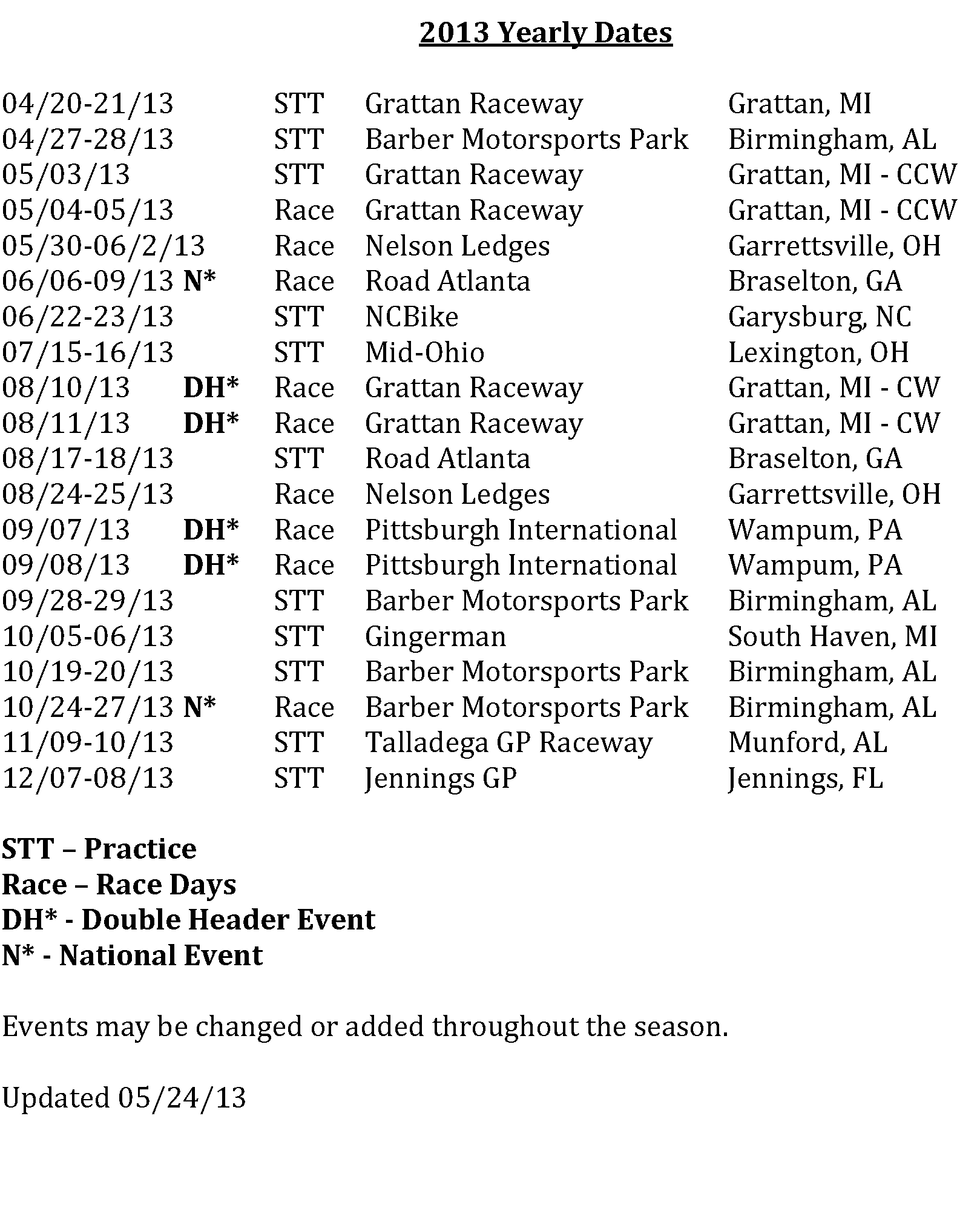 The start of the 2013 season brings excitement and new challenges. This season, Eric Swahn is racing in WERA and MotoSeries as an Expert. This means he will be competing with the best riders regionally and nationally.
Most riders spend years racing in expert before they are able to finish on the podium. The fastest riders...
Read Full Post »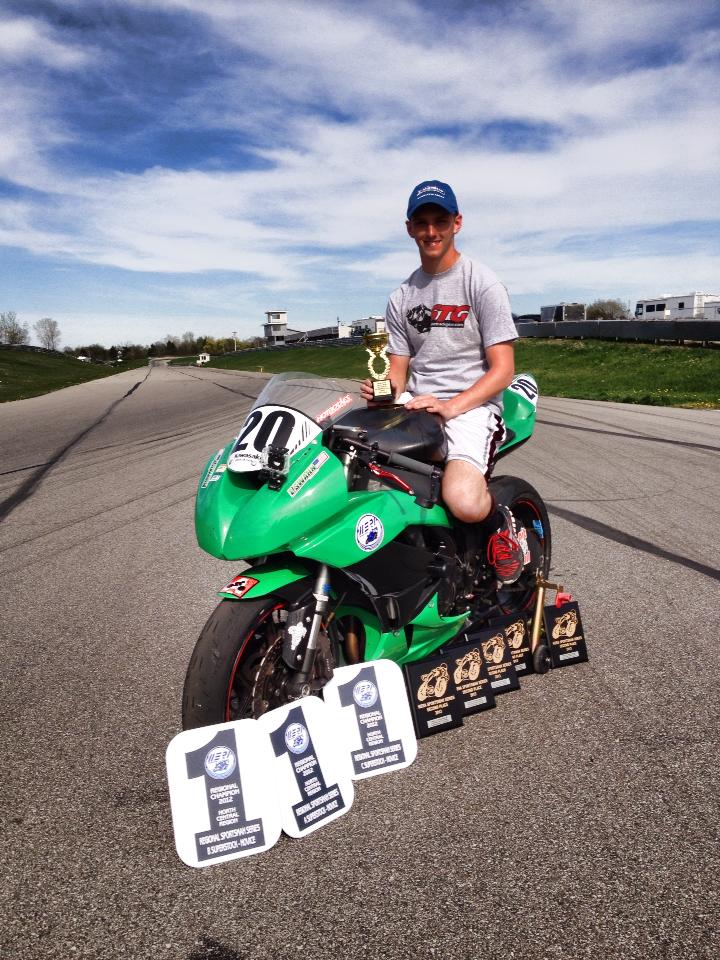 It seems that every weekend I'm on the bike. I end up learning how to ride a bike better. This time was no exception. Since I was running expert pace at many of the events last year as a first year Novice, they bumped me up to Expert in only my second season of racing. Going into the weekend, I didn't really know what to expect. ...
Read Full Post »