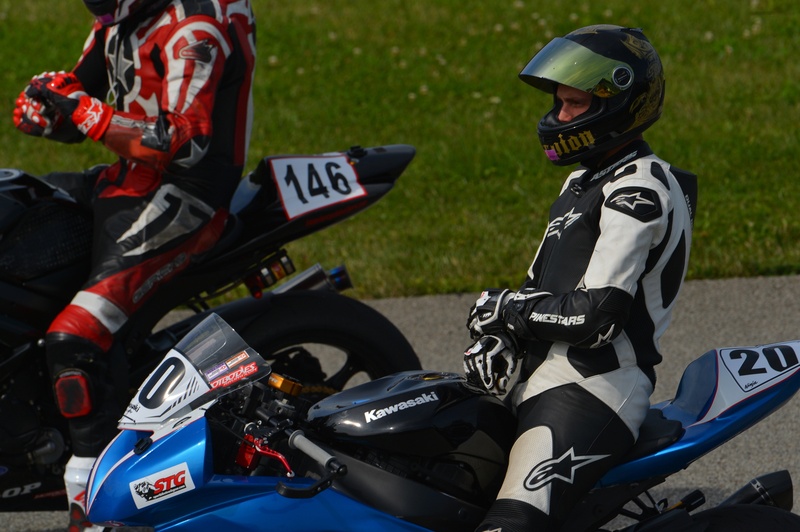 The end of the season came a little earlier than expected for me this year. My last race was at PIRC back in September. The plan was to go to the WERA GNF at the end of October, which was just last week. Due to two separate large crashes (Road Atlanta, Grattan), and two blown transmissions, the budget was cut short. This s...
Read Full Post »
With the conclusion of the 2013 WERA Expert North Central Regional Championship event in Pennsylvania, the championship positions have been finalized. I competed in 7 out of 8 possible events this season. The one event I missed, I was unable to compete due to mechanical issues. My first expert season was better than I had expected it to be. I was very competitive, and established myself as a racer who can consistently race for podium positions in the Expert ranks.
This yea...
Read Full Post »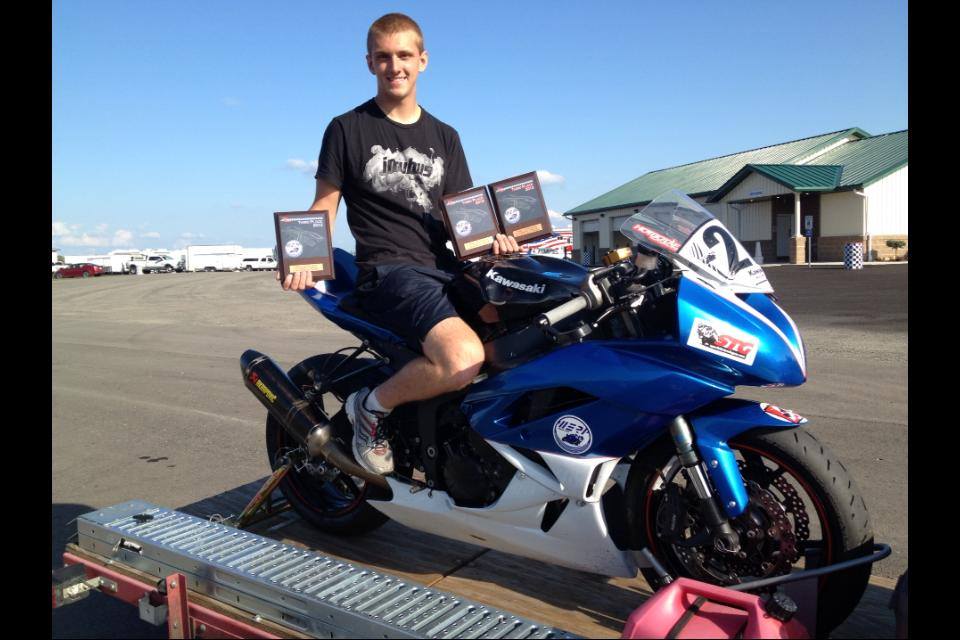 The last event of the 2013 North Central Regional Championship was held at PIRC formerly known as BeaveRun. This was round 7 & 8 of the season. Eddie, and Cale were the closest competitors for the championship positions. Eddie already had a commanding lead over the rest of us and just needed to finish to take all four championships he wa...
Read Full Post »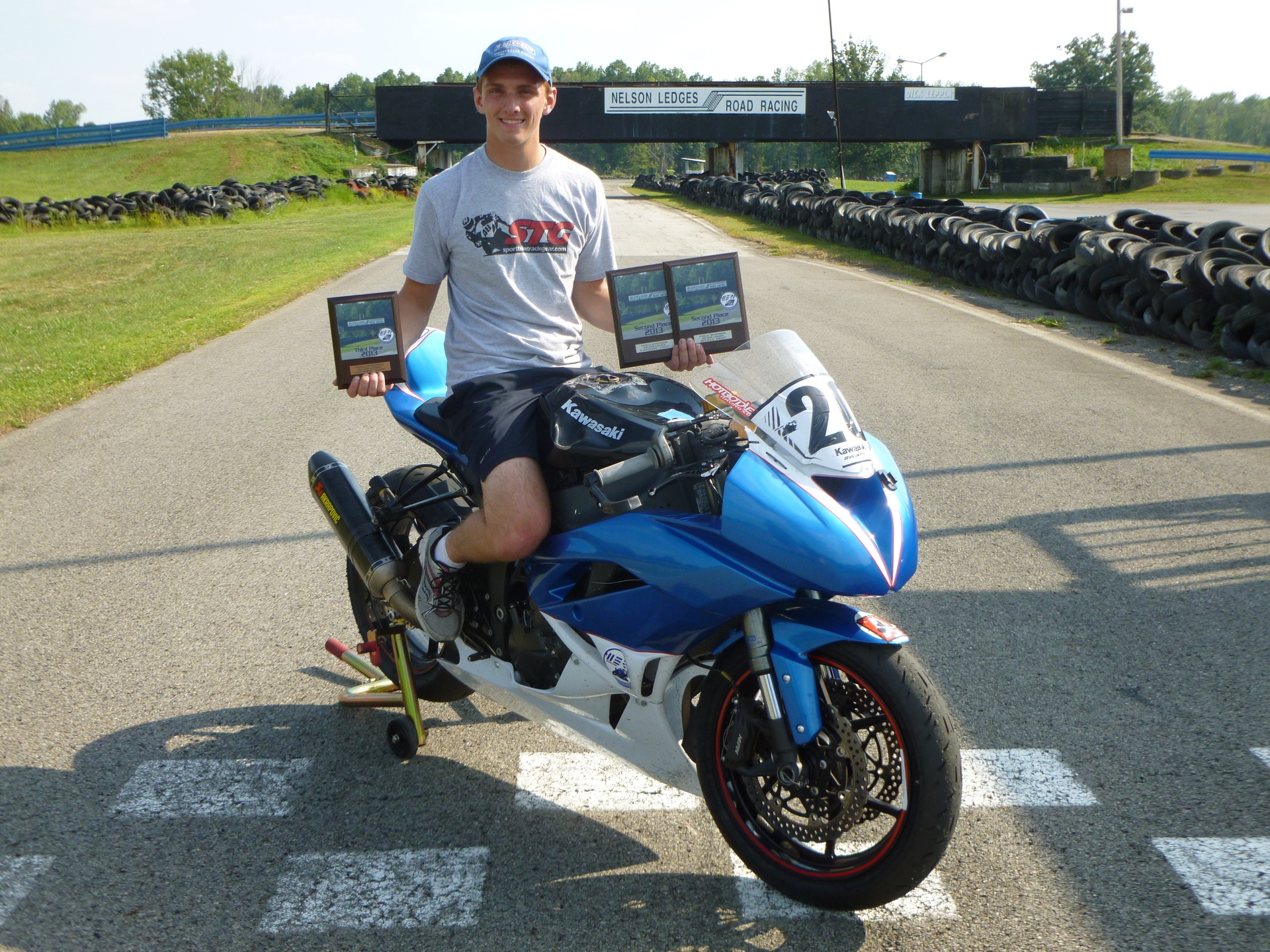 Nelson Ledges is a track on the schedule that nobody seems to like. The track is bumpy, there is grass growing through the track, run-off is inadequate throughout most of the track, tire walls line the entire track, the bathrooms are glorified outhouses, and most of the pits are gravel. Did I mention the track was bumpy? It has degraded to t...
Read Full Post »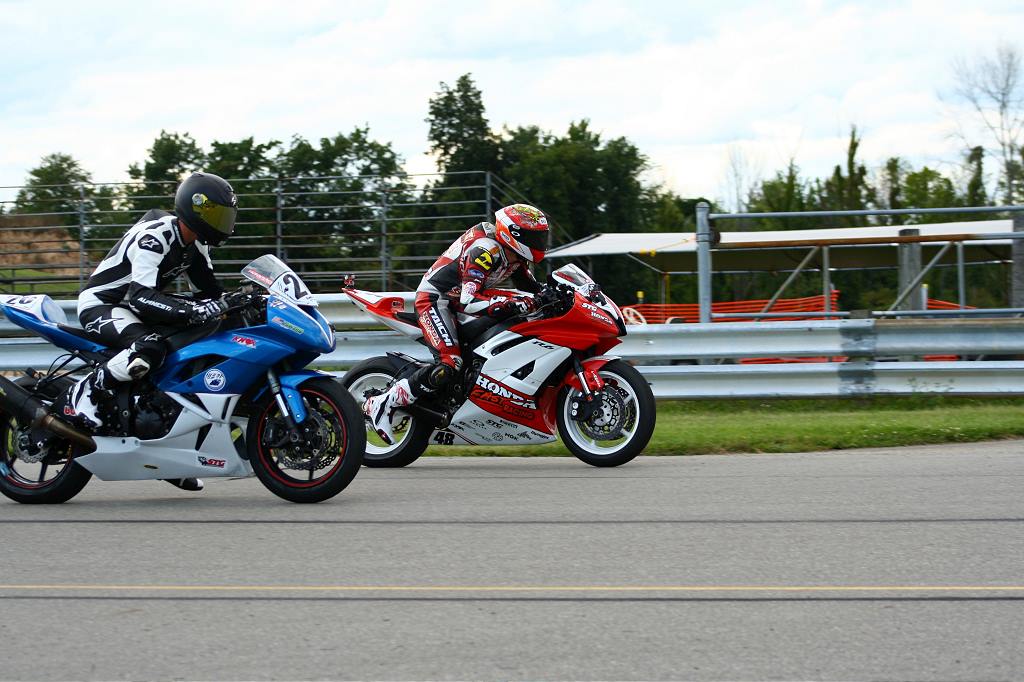 The second event at Grattan Raceway this year was also the second double header weekend of the year. This is my home track and only about 3 hours away. I left Thursday night after work and got to the hotel in Grand Rapids early Friday morning.
Friday was a Sportbike Track Time, Track day with practice from 9-5. I easily se...
Read Full Post »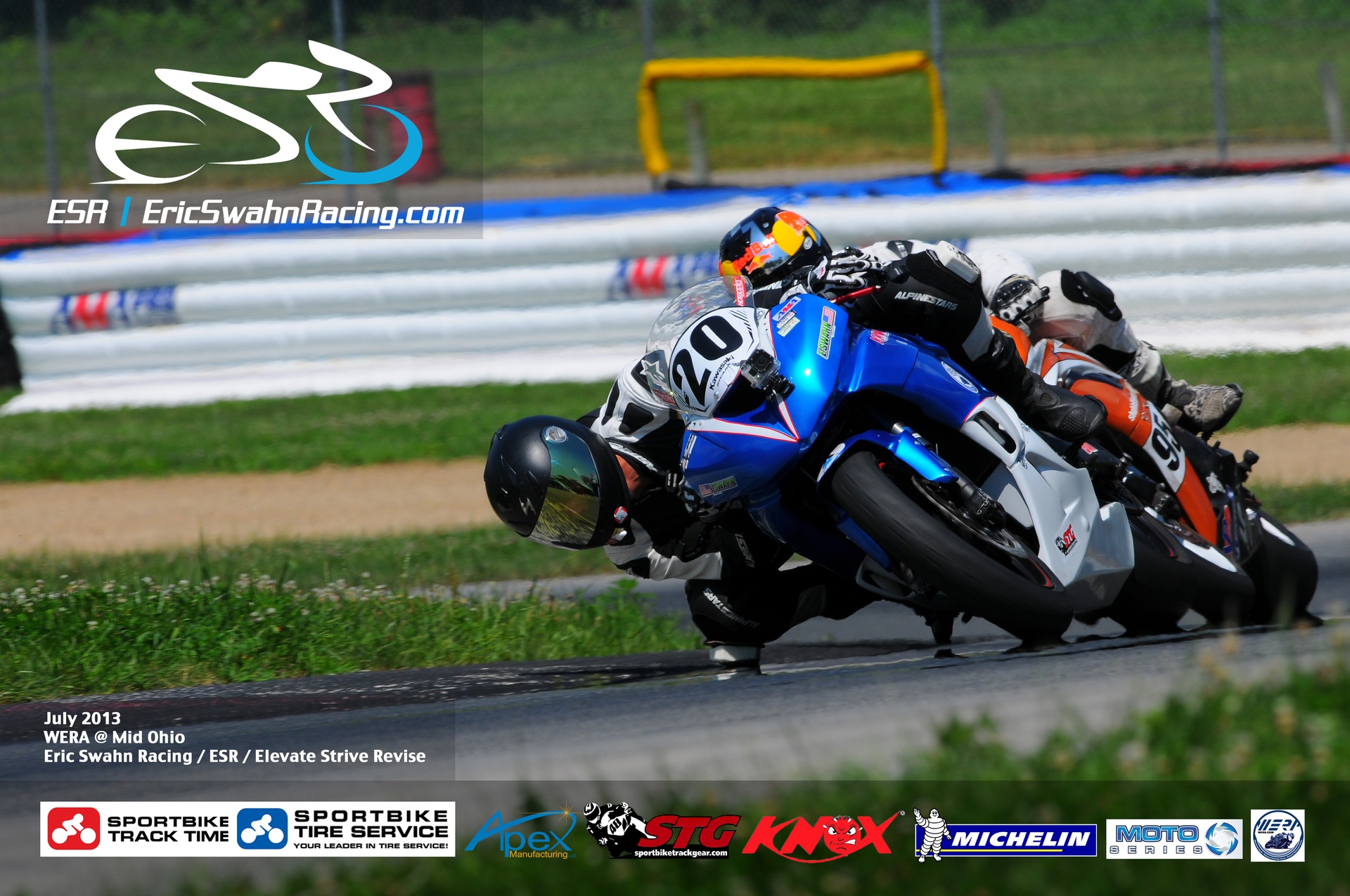 After five weeks off the bike and a lot of work on the bike, the next WERA round for the North Central region was held at Mid-Ohio. This event was over a week long and hosted AMA Pro Roadracing, WERA Sportsman Series, and Vintage Motorcycle Days. After the pro guys left, we got there and set up for two track days. I had never been to Mid O a...
Read Full Post »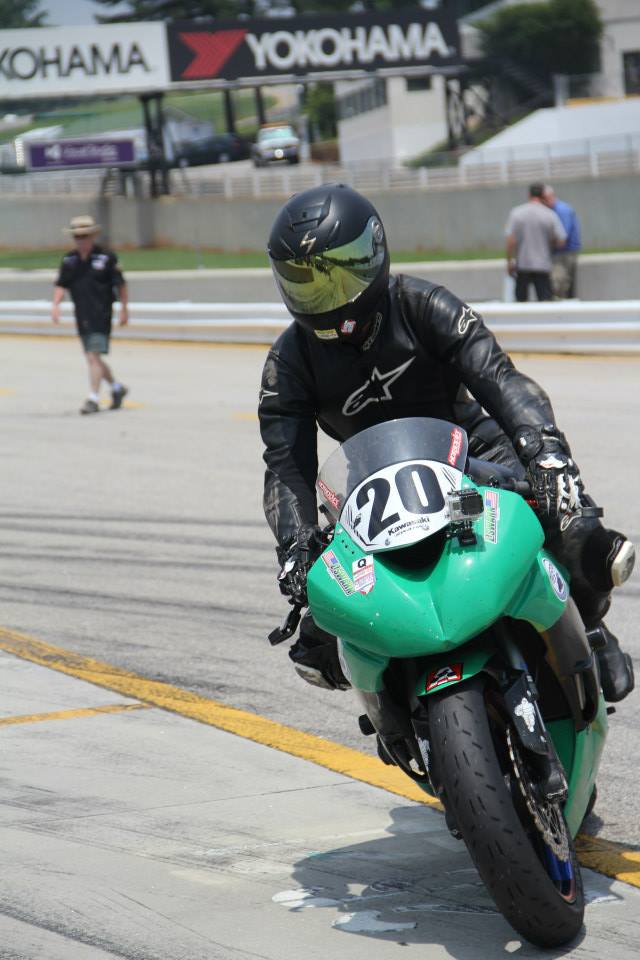 Road Atlanta in Braselton, Georgia is the site of the annual WERA Cycle Jam. It's one of the biggest events on the calendar every year and I was fortunate enough to be able to attend this year. The Cycle Jam is different from other events in that they have all categories of racing in one jam packed weekend. Vintage, Endurance, Sprint a...
Read Full Post »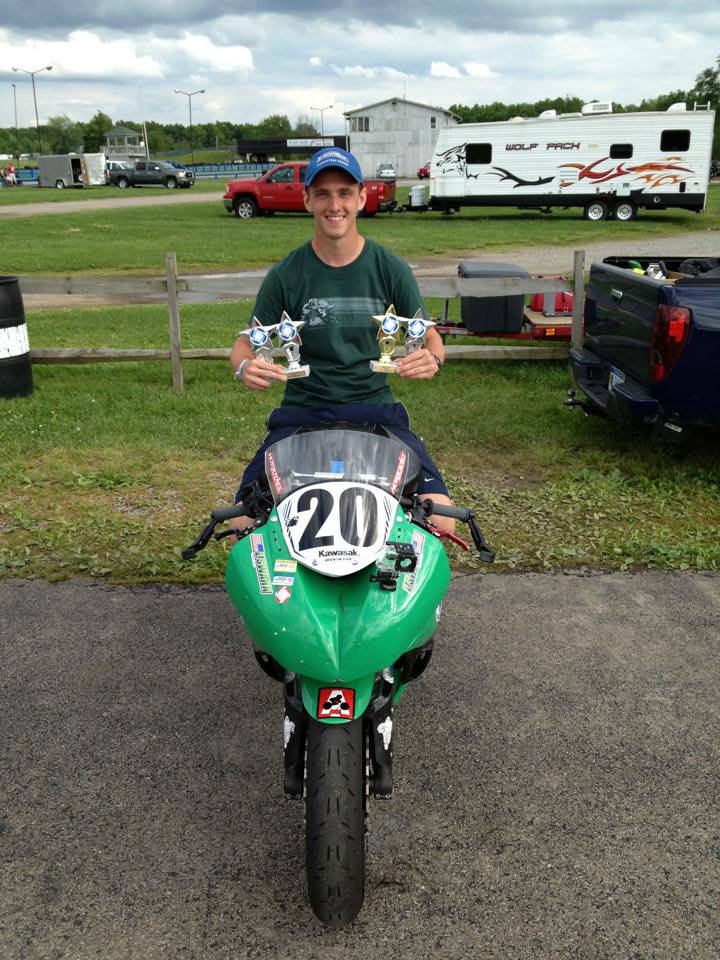 Last year was my first time at Nelson Ledges. With one day of practice at this track, I was one race away from sweeping the weekend. I took 1st place in six out of my seven total races. The race I didn't finish, my bike's battery got disconnected and I had to pull off the track (while in 1st place). In the solo 20, I finished a f...
Read Full Post »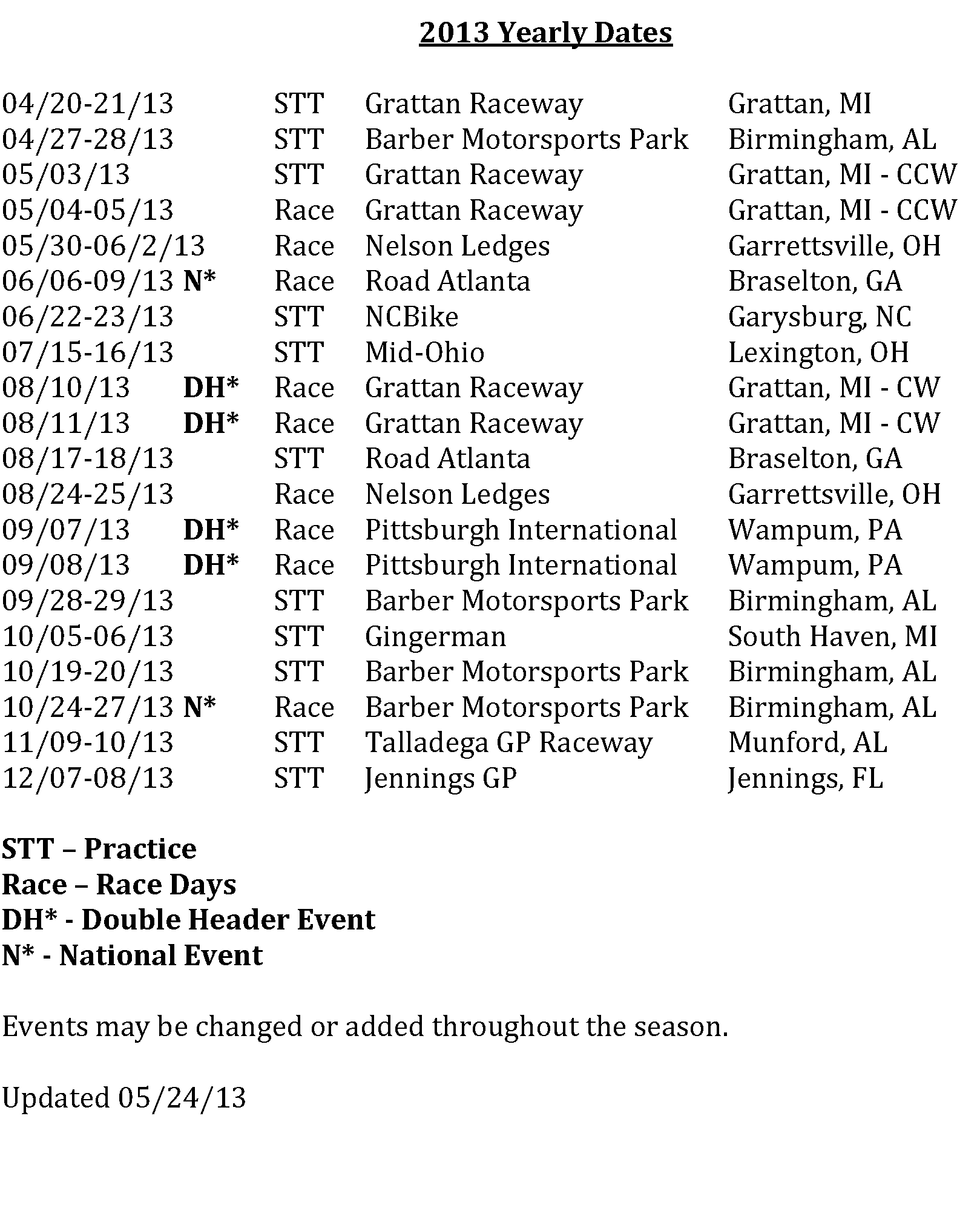 The start of the 2013 season brings excitement and new challenges. This season, Eric Swahn is racing in WERA and MotoSeries as an Expert. This means he will be competing with the best riders regionally and nationally.
Most riders spend years racing in expert before they are able to finish on the podium. The fastest riders...
Read Full Post »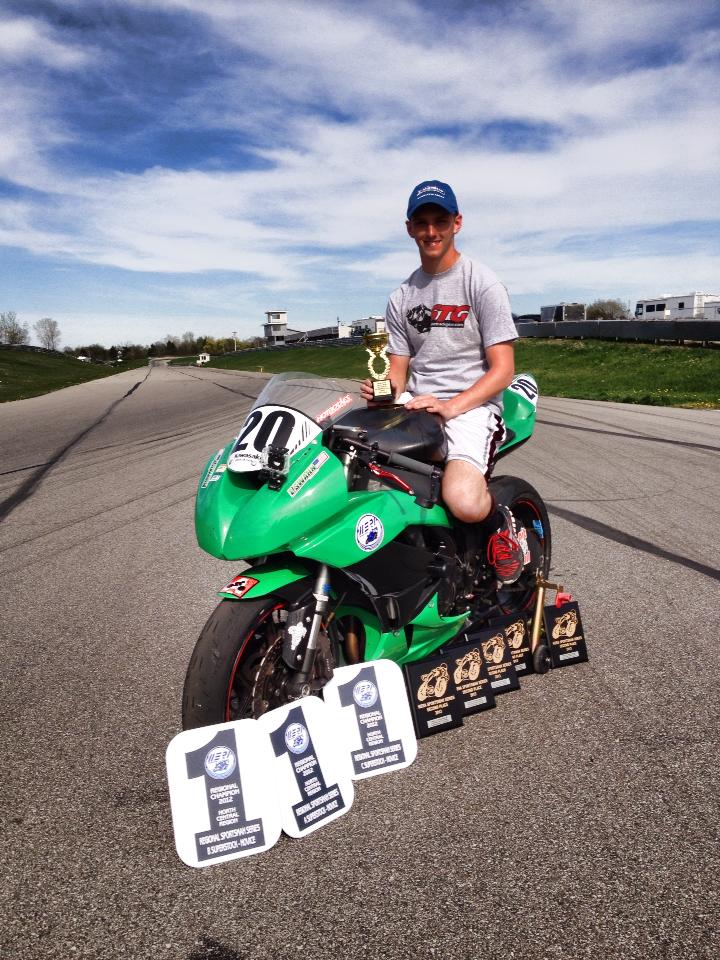 It seems that every weekend I'm on the bike. I end up learning how to ride a bike better. This time was no exception. Since I was running expert pace at many of the events last year as a first year Novice, they bumped me up to Expert in only my second season of racing. Going into the weekend, I didn't really know what to expect. ...
Read Full Post »